STORY
CU, Mile High Medical Society celebrate new scholarship honoring Blackwood
President Kennedy authorized $1 million in university support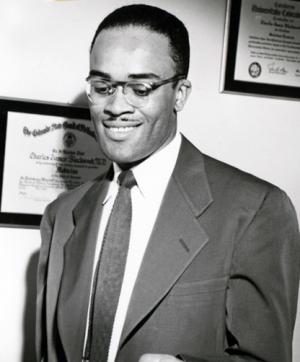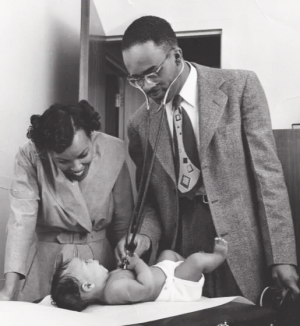 The University of Colorado School of Medicine on the CU Anschutz Medical Campus this week announced the establishment of the Charles J. Blackwood, M.D., Endowed Memorial Scholarship to support underrepresented medical students who are committed to working in the African American community.
The initiative, named after the school's first Black graduate, is supported financially by private donors, who contributed more than $1 million; the School of Medicine, which is providing $1 million in matching funds; and CU President Mark Kennedy, who authorized an additional $1 million in university support.
"Dr. Charles Blackwood was a pioneer at the University of Colorado and in the African American community," Kennedy said. "I'm pleased and proud to be able to contribute to this endowed scholarship in his name that recognizes his contributions and legacy. I firmly believe it will inspire new generations of physicians from underrepresented groups to follow in Dr. Blackwood's footsteps."
Charles J. Blackwood, M.D., who in 1947 became the first African American to graduate from the School of Medicine, was born in the southern Colorado city of Trinidad in 1921. He graduated with a bachelor's degree in chemistry from CU Boulder before entering medical school in 1943. He graduated in the top 10 of his class.
The initiative to create a scholarship fund dedicated to Black medical students was organized and led by the Mile High Medical Society, a Denver-based group of Black health professionals working to eliminate health disparities through advocacy, education, mentoring and health policy.
The endowment, which is one of the largest scholarship funds at the School of Medicine, will initially provide funding for full scholarships for at least four students and the school intends for the endowment to continue to grow so that it can support additional scholars in perpetuity. Major contributors to the endowment include Centura Health and Colorado Permanente Medical Group.
When the Mile High Medical Society launched its fundraising campaign, School of Medicine Dean John Reilly Jr., M.D., pledged to provide matching funds. President Kennedy last year boosted the effort with a $1 million investment from the university that can be put to use immediately to provide scholarships.
Read more about the new scholarship fund from the School of Medicine here.