STORY
CU making progress toward goals in systemwide strategic plan
Pandemic posed obstacle to reaching some metrics, regents told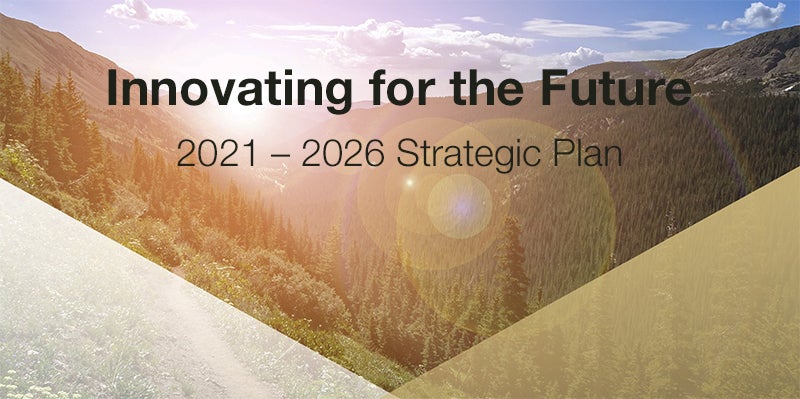 CU has reached or is reaching most goals outlined in the systemwide strategic plan, the Board of Regents heard during a mid-year progress report from university leadership.
CU President Todd Saliman introduced figures being tracked by the campuses as called for in the plan, which eyes progress annually through 2026. The first report, part of the board's Jan. 13 virtual meeting, included student graduation and retention rates, sponsored research funding, patients served, diversity in hiring, gifts, fundraising and other revenue.
Trends in four-year and six-year graduation rates are largely favorable, with numbers for the 2021 fiscal year showing improvement over a rolling three-year average. Goals in freshman retention rates proved more challenging last year, largely a result of the pandemic, leadership said.
Ongoing disruption from the coronavirus also impeded some fiscal goals, said Chad Marturano, acting chief financial officer for the CU system. A measurement of Other Revenue per Employee, calculated from total revenue minus state funding and undergraduate resident tuition revenue, fell short of goals at the campuses. Goals for gifts and fundraising are incomplete until the end of the current fiscal year, June 30.
Clinical faculty at the CU Anschutz Medical Campus already had served over 408,000 patients as of November; the previous year's 12-month total, not part of the strategic plan goals, was 608,686.
The presentation also included a look at progress in hiring and student recruitment as related to diversity, inclusion, equity and access. All four campuses achieved improvement in the hiring of underrepresented minorities into faculty roles. Also showing gains across the system: the percentage of new students from underrepresented minorities. Measures of hiring and enrollment of military veterans, and hiring of underrepresented minorities as new staff, were more mixed, partly because they apply to small numbers of individuals.
Last week's mid-year review of strategic metrics was the first of three reports to the Board of Regents scheduled for this year following two presentations late summer and fall 2021. February's board meeting will include results from the Campus and Workplace Culture (CWC) Survey that pertain solely to the strategic plan, while a final review of progress on several of the year's goals will be part of the regents' summer retreat.