STORY
CU-led team receives $9.2 million DOE grant to engineer E. coli into biofuels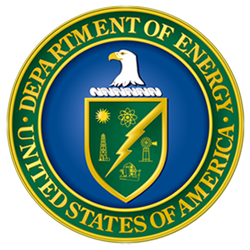 A team led by the University of Colorado Boulder has been awarded $9.2 million over five years from the U.S. Department of Energy to research modifying E. coli to produce biofuels such as gasoline.
"This is a fantastic opportunity to take what we have worked on for the past decade to the next level," said team leader Ryan Gill, a fellow of CU-Boulder's Renewable and Sustainable Energy Institute (RASEI). "In this project, we will develop technologies that are orders of magnitude beyond where we are currently."
The team is working with a non-pathogenic strain of E. coli. Among the microbe's more than 4,000 genes, the team is searching for a small set and how it can be manipulated in a combination of on and off states to change the bacteria's behavior.
"E. coli is not going to want to make your biofuel at all," said Gill, who's also a CU-Boulder associate professor of chemical and biological engineering. "It doesn't do that naturally. It's programmed with thousands of genes controlling how it replicates. We're figuring out what control structure we need to rewire in the bug to make it do what we want, not what it wants."
Included in the team are Rob Knight, CU-Boulder associate professor of chemistry and biochemistry; Pin-Ching Maness, principal scientist at DOE's National Renewable Energy Laboratory (NREL); and Adam Arkin, physical biosciences director at DOE's Lawrence Berkeley National Laboratory.
The researchers hope to engineer the production of ethylene and isobutanol in the modified E. coli. The two compounds are widely used commodities that can be converted into gasoline among other chemicals.
The greatest challenge is harnessing an efficient and inexpensive process that competes with abundant and low-cost fossil fuels like oil, according to Gill.
"Microorganisms and their genomes are incredibly complex machines," said Gill. "The first step alone -- of pinpointing the part of the E. coli genome that can help us make biofuels or other chemicals on a cost-competitive basis -- is a daunting challenge. Then we have to determine if the results we want will take one year or decades, $5 million or $500 million."
The team will be able to simultaneously identify numerous E. coli genes and the results of turning these genes on or off using advanced technologies. Many of the technologies have been developed by the researchers' own labs.
The grant is the first of its kind from the DOE's Office of Biological and Environmental Research and was awarded to only seven other research groups including teams led by MIT, Purdue University and the J. Craig Venter Institute.
In 2011, CU's Technology Transfer Office named Gill an inventor of the year. In 2005, Gill won a National Science Foundation CAREER Award as well as a National Institutes of Health K25 Career Development Award for genomics research and teaching.