STORY
CU leaders share support resources following mass shooting in Boulder
Counseling, mental health offerings available across campuses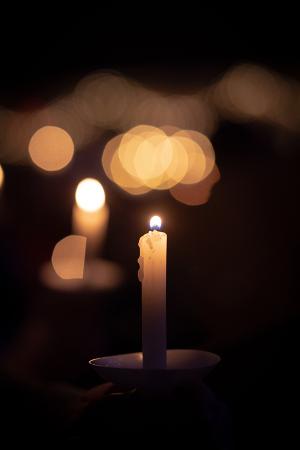 Voices of leaders from across CU are among those expressing sympathy following Monday's mass shooting, an event that unfolded unnervingly close to the CU Boulder campus. Leadership also is reminding the CU community of available resources to help with coping in the emotional aftermath.
"The events in Boulder are heartbreaking and horrific," CU President Mark Kennedy wrote Monday on Twitter. "An attack on one of us in our community is an attack on all of us. My thoughts and prayers are with all of Colorado and especially with the families and loved ones directly affected."
Click here for President Kennedy's full statement, released Tuesday, which includes these links to support services:
"Our hearts go out to those who lost their lives, their families and the many others directly impacted by this devastating act of violence in our own backyard," CU Boulder Chancellor Phil DiStefano wrote. "We know that many of our students, faculty and staff reside in the Table Mesa neighborhood and often shop at that King Soopers store." Read the chancellor's full statement here.
CU Boulder offers this guide to supporting yourself and others after a traumatic experience. More information and leadership reaction is available here.
"As the campus and surrounding community grieve, we send our deepest support and condolences, and will continue to offer our support in the days to come," UCCS Chancellor Venkat Reddy wrote. "Support is also available to any members of the Mountain Lion family who may need it." Read the chancellor's full statement here.
At CU Denver, Chancellor Michelle Marks wrote, "In the face of unspeakable tragedy, it is easy to become desensitized. But it's important to retain our sense of shock and horror at horrendous events and to continue to define ourselves not by these aberrations but by the goodness, compassion and care in our community and in our lives. It's also important that we take care of ourselves, reach out to others with empathy and compassion, and ask for help when we need it." Read the chancellor's full statement here.
"Please know that, whatever you are feeling, you are not alone," CU Anschutz Chancellor Don Elliman wrote. Read the chancellor's full statement here.
The Boulder Office of Emergency Management (OEM) reported that it received an outpouring of support from across the nation since the tragic shooting. A list of organizations accepting donations is available here.