STORY
CU Foundation trustees celebrate CU Boulder milestones and welcome new members at fall meeting
Bruce and Marcy Benson establish scholarship honoring Phil and Yvonne DiStefano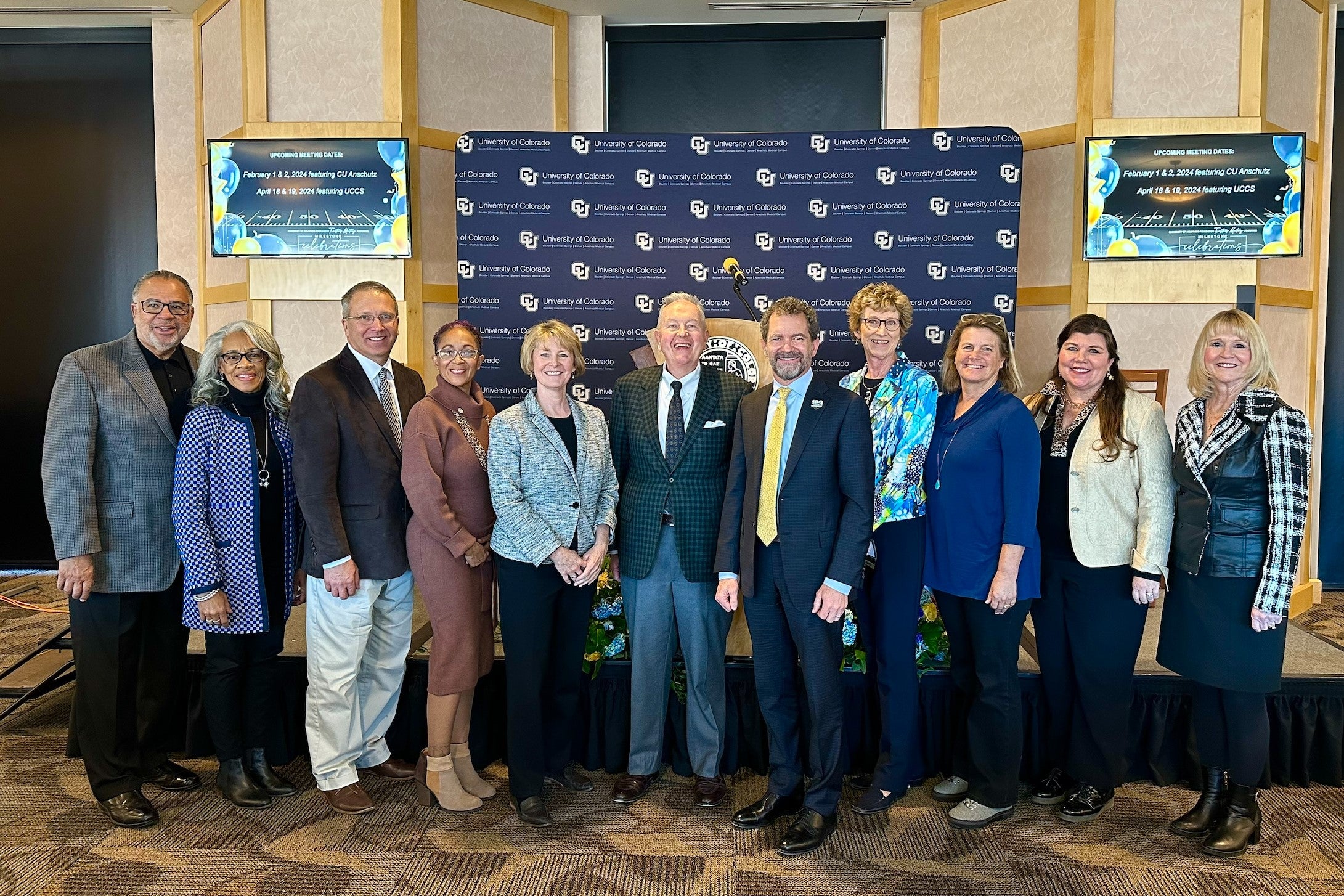 Drea Torres/University of Colorado
The CU Foundation trustees gathered last week for their annual meeting on the CU Boulder campus.
On Nov. 9, the trustees joined President Todd Saliman, Provost Russ Moore and LASP Director Dan Baker at a reception in the Aerospace Engineering Sciences Building to celebrate the 75th anniversary of LASP – the Laboratory for Atmospheric and Space Physics.
The trustees met the following morning in the club level of Folsom Field to hear updates from President Saliman, Regent Ilana Dubin Spiegel, Vice President for Advancement Annie Baccary and CU Foundation President Jack Finlaw.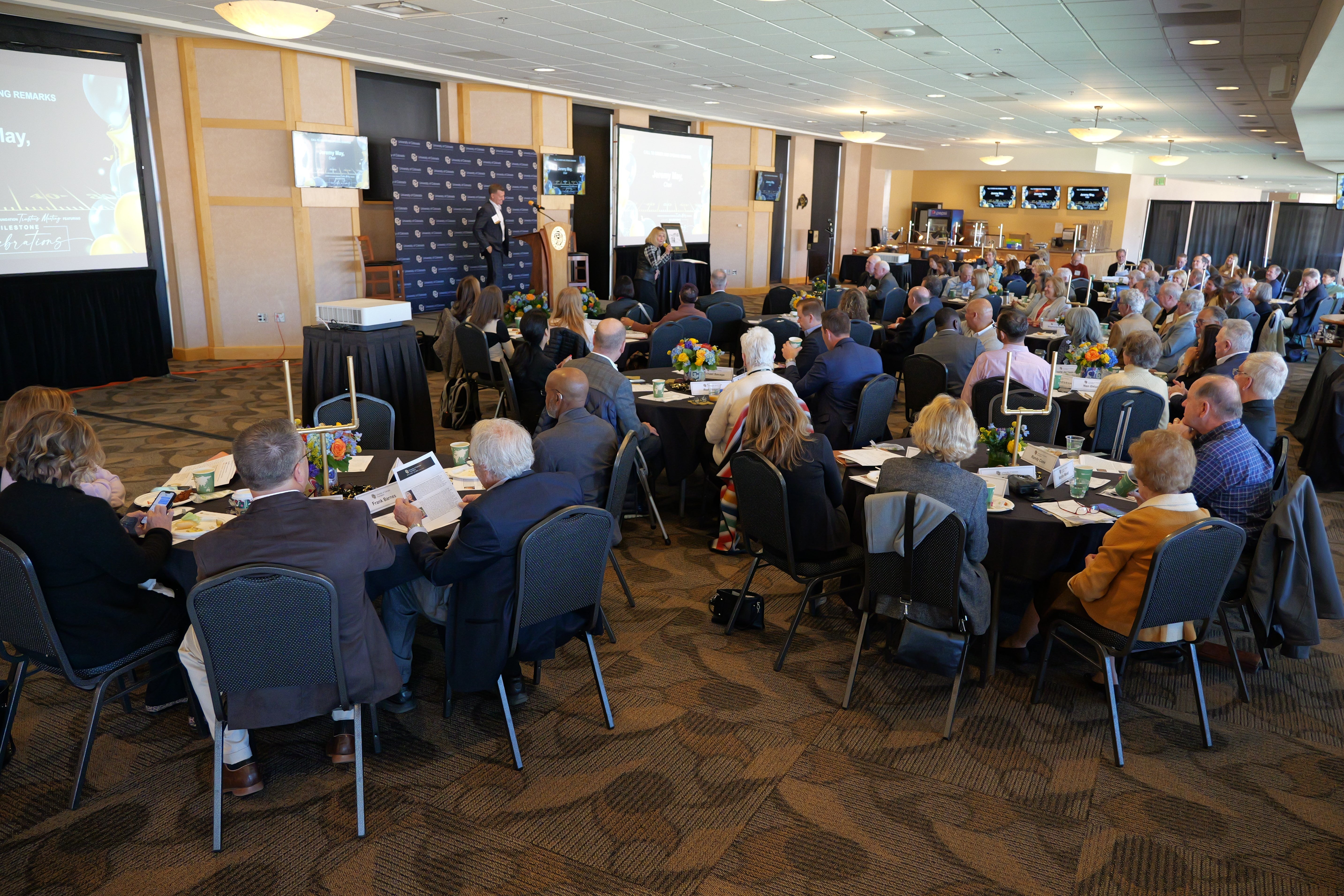 Casey A. Cass/University of Colorado
The program continued the theme of "celebrating campus milestones" with presentations on the 40-year-old Pre-Collegiate Program and the 100th birthday of Folsom Field. A highlight of the meeting was CU Foundation Board of Directors Chair Jeremy May's presentation of a thank-you gift to Chancellor Phil DiStefano for his almost 50 years of service to CU Boulder. A milestone indeed!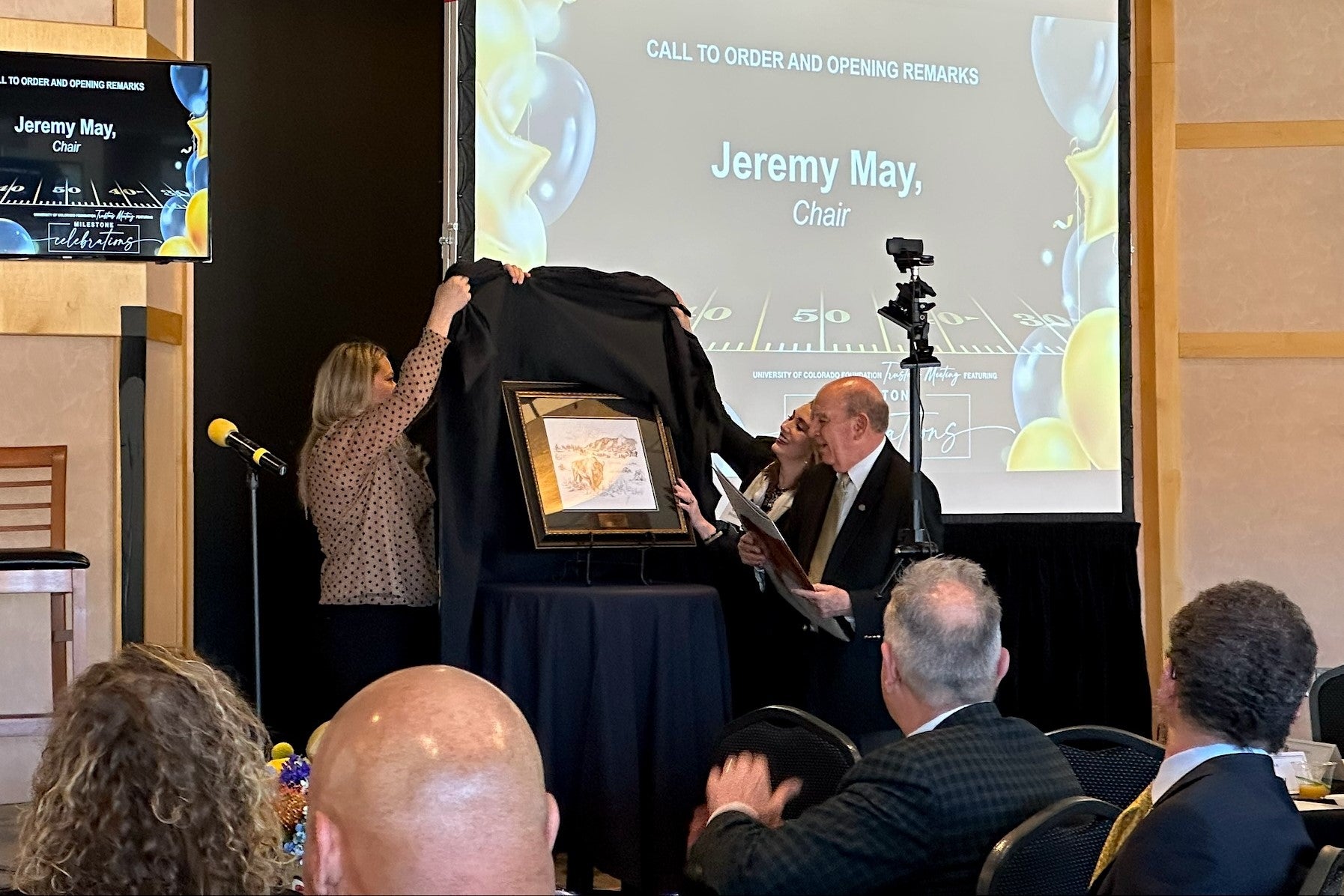 Drea Torres/University of Colorado
President Saliman surprised Chancellor DiStefano and the trustees with the announcement of a philanthropic gift from Bruce and Marcy Benson to establish an endowed scholarship for first-generation college students in honor of Phil and Yvonne DiStefano. The Bensons' very generous $500,000 gift to establish the endowment is designed to be matched by donors to grow the fund to $1 million. Todd and Michelle Saliman made the first matching gift and several trustees immediately came forward to offer matching gifts as well.
As is customary, new trustees were welcomed to the group at the fall meeting. The new class of trustees advanced the Foundation's and Advancement's goal of ensuring that the trustees represent the breadth of diversity among CU's philanthropic supporters. Of the 10 new trustees, seven are women and five are from underrepresented minorities.
CU Foundation trustees are among the University of Colorado's most loyal friends and most generous donors. Trustees receive stewardship experiences and opportunities to learn about the important work being done across the CU system through engagement with administrative and academic leaders, deans, faculty, staff and students. In return, the trustees become informed advocates for higher education and ambassadors for CU.
CU Foundation trustees assume no fiduciary duties and take on no volunteer assignments. The primary expectations of trustees are that they make CU one of their top philanthropic priorities and attend as many of the quarterly trustee meetings as their schedules permit.