STORY
CU expands access to Lynda.com for faculty, staff
Governance groups supported video tutorial website for professional development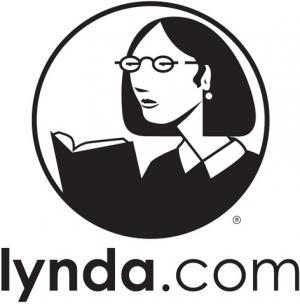 The University of Colorado has expanded access to the video tutorial website Lynda.com to faculty and staff at UCCS, CU Denver, CU Anschutz and CU system administration as part of a pilot program running through November 2017. CU Boulder began offering Lynda.com access to faculty, staff and students in December 2014.
The move gives all employees unlimited access to nearly 5,000 training videos on technology, creative and business skills and software. Students at UCCS, CU Denver and CU Anschutz will not have access.
"CU's Faculty Council and Staff Council both advocated for expanded access to Lynda.com beyond the CU-Boulder campus," said Vice President Kathy Nesbitt, employee and information services. "We were happy to work with them to bring new professional development opportunities to CU faculty and staff."
The website's online courses and materials include Excel, the Adobe Creative Suite, WordPress, eLearning tools and a multitude of other software programs. The site also provides classes on helpful tools to use in business, leadership, marketing, education, graphic design, IT and other specializations.
Beyond individual classes, Lynda.com delivers learning paths aimed toward career goals, such as becoming a manager, a graphic designer, a project coordinator or a programmer.
"You are getting a powerful service. It will be a great benefit to you professionally," said Joanna Iturbe, a University of Colorado Staff Council representative from CU Boulder. She has used Lynda.com to take a variety of project management courses and is very pleased with the service.
"Once you get started, (Lynda.com) recommends videos based on what you've already watched," she said. "It's like Amazon in that it's looking at your behavior and making recommendations for you."
Courses are segmented so users may watch as little or as much as necessary, and bookmarks and playlists help users keep track of courses they'd like to watch. A full course library is available on the site.
"SkillSoft will remain the system of record for required compliance training, as it reports into HCM," said Janet Lowe, director of Employee Learning and Development. HCM stands for Human Capital Management, a PeopleSoft program used to manage HR functions such as hiring, payroll, benefits and other employee transactions.
Lynda.com provides certificates of completion for faculty and staff who want to document their work. When courses or learning paths are completed, course certifications can be displayed on a user's LinkedIn profile as a badge.
"Employee Services will add ongoing Lynda.com resources and tips to its website," Lowe said.
Both SkillSoft and lynda.com can be accessed from your campus portal. Click on the CU Resources tab, and select Training to find the Lynda.com link. Employees who work at CU Boulder and on another campus will have two Lynda.com accounts and will need to sign into the portal of each specific campus to access their preferred Lynda.com account.