STORY
CU doctors top 5280 Magazine list of top docs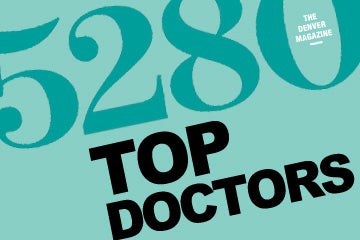 Faculty from the University of Colorado School of Medicine filled more than half the roster of 5280 Magazine's Top Doctors issue for 2014 – an honor that is determined annually by peer physicians who are asked to select physicians they would trust to care for themselves and their families.
This year's magazine focuses on cancer, and many of the articles include CU School of Medicine faculty and CU Cancer Center investigators.
Peer physicians are asked to vote each year in a process that includes an online ballot from mid-January through mid-March. The magazine has published its annual survey of medical professionals for the past 21 years and the list is typically dominated by physicians who are faculty at the School of Medicine.
The total number of "Top Docs" on this year's 5280 list is 334 physicians in 95 specialties. More than 170 School of Medicine faculty members are on this year's list.
The CU School of Medicine's affiliated providers that employ the listed physicians are University of Colorado Hospital, Children's Hospital Colorado, National Jewish Health, the Denver Veterans Affairs Medical Center and Denver Health Medical Center.
School of Medicine physicians and clinical volunteers instruct the next generation of caregivers, conduct groundbreaking research and provide excellent clinical care to patients and service to the community. Faculty of the CU School of Medicine each year educate and train more than 1,700 medical professionals, including medical students, residents and fellows.