STORY
CU Denver hosts forum on the future of elections and democracy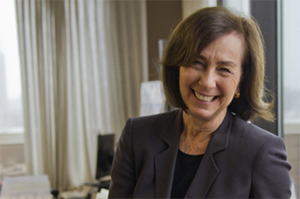 The University of Colorado Denver will host a public forum Oct. 9 with Federal Election Commission (FEC) Vice Chair Ann Ravel (event details below). The forum will give the public an opportunity to comment directly on the current state of U.S. elections and campaign finance and what they would like American democracy to look like in the future.
"Coloradans deserve a direct line to Washington," said Paul Teske, dean of the CU Denver School of Public Affairs. "I'm so pleased that Vice Chair Ravel is coming to Denver to find out how Coloradans feel about the state of elections and campaign finance. Polls demonstrate the public's concern about the state of our democracy, so it is significant that one of the top public officials responsible for the integrity of the political process is seeking public input."
The 2012 elections saw a record-breaking $7 billion in spending — over $50 for every vote cast. However, recent polling suggests majorities of liberals, conservatives, and independents disapprove of skyrocketing levels of election spending from anonymous sources and the growing influence of large campaign donors. This CU Denver forum is an opportunity for Coloradans to have a direct voice in the conversation about the future of elections and campaign spending.
"We applaud Commissioner Ravel for choosing to get out of D.C. and hear directly from the American people," said Josh Silver, director of Represent.Us, a national anti-corruption organization working to drive turnout to the event. "This forum will allow Coloradans to speak their mind directly to the vice chair of the FEC, on the record and in person. With the amount of money pouring into our political system at an all-time high, it's absolutely critical that citizens take advantage of this opportunity to have their voices heard." ​
The forum will include brief opening remarks from Vice Chair Ravel, comments from a panel of local experts, and an opportunity for members of the public to speak to Ravel. Every attendee will be given an opportunity to speak.
WHEN:
WHERE:
University of Colorado Denver Lawrence Street Center
1380 Lawrence St.
2nd Floor Terrace Room
WHO:
Featured:

Ann Ravel - Vice Chair (and incoming Chair) of the Federal Elections Commission

Panelists:

Michael Berry – CU Denver Political Science Department
Will Trachman - Attorney, elections expert
Peg Perl - Staff Counsel, CO Ethics Watch
Stephanie Bor – CU Denver School of Public Affairs
COST: