STORY
CU-Boulder, MediciNova collaborate on brain injury therapy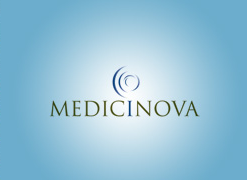 MediciNova Inc., a biopharmaceutical company publicly traded on the Nasdaq Global Market (Trading Symbol: MNOV) and the Jasdaq Market of the Osaka Securities Exchange (Code Number: 4875), and the University of Colorado Boulder have disclosed a license agreement for the use of ibudilast (MN-166/AV411) for the treatment of post-traumatic brain injury (TBI).
Led by the research of Daniel Barth, Ph.D., professor of neuroscience and psychology at CU-Boulder, ibudilast demonstrated significant efficacy in a model of post-TBI anxiety, one of the most common disorders caused by TBI.
Barth and colleague Krista Rodgers discovered that a short course of systemic ibudilast administered over a month after concussion injury reversed post-TBI anxiety in rats for a three-month measurement period following treatment.
"While we had initially observed impressive reduction of anxiety behavior when ibudilast was administered just prior to head injury, we were, frankly, surprised that a few days of treatment so long after injury could provide notable efficacy for up to three months thereafter," Barth said. "This finding suggests that post-traumatic anxiety in humans may have a strong physiological basis in neuro-inflammation and that the ongoing neuropathy may be treatable with drugs like ibudilast that attenuate and perhaps interrupt the brain's inflammatory response."
Traumatic brain injury (TBI) is a major public health concern, with approximately 1.7 million people in the United States alone sustaining a TBI each year. The long-term consequences of TBI include neuropsychiatric disorders, of which anxiety disorders are the most prevalent.  Little is known about the neural mechanisms of post-traumatic stress disorders (PTSD) including anxiety and effective pharmacotherapy options for individuals suffering such a disorder are limited. Barth and colleagues have hypothesized that unchecked activation of glial cells in the brain may contribute to some of the post-TBI disorders.  Ibudilast is a selective inhibitor of macrophage-migration inhibitory factor (MIF) and certain phosphodiesterases with well-recognized activity as an attenuator of glial cell activation.
MediciNova is developing ibudilast (MN-166) for several neurological disorders. Recognizing both the unmet need and potential strategic fit with the University of Colorado, Yuichi Iwaki, M.D., Ph.D., president and CEO of MediciNova commented, "We are excited to participate in research aimed at better understanding the traumatic brain injury disease process and in further exploring the potential for MN-166 as a pharmacotherapy."