STORY
CU Art Museum hosts two new exhibitions
'Draw Me In,' Chen's 'Four Recollections' now on view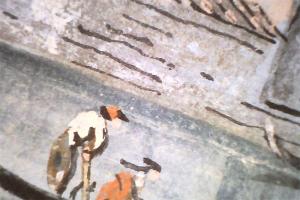 The CU Art Museum at CU Boulder recently opened two new exhibitions.
"Draw Me In: The Art of Drawing at the CU Art Museum" is on display through March 24; "Millie Chen: Four Recollections" continues through July 21. Both exhibitions have strong drawing components, and students chose the works they were most attracted to.
"Draw Me In" is a result of a practicum course taught by Hope Saska this semester with graduate students in the Museum Studies field program. She worked with students on creating a conceptual framework for their exhibition. The work dates from the 1200s to present.
"It's really thinking about observation and looking at technique, style, penwork and pencil work," said Sandra Q. Firmin, CU Art Museum director. "(Students) selected the artwork from the collection and they researched and wrote about them. In the end, they installed the exhibition."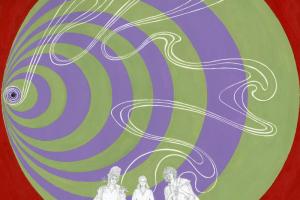 Chen, an art professor at the University of Buffalo New York, was an artist-in-residence at CU Boulder last fall. She created new work with faculty members and students; three of her four pieces in her exhibition are recent projects that she completed in the last two years. Her fourth series was created just for the museum.
"I'm driven by social issues and not so much by material or technical processes, but more by social concerns," Chen said. When working on a new project, Chen will often ask herself questions: "What is my stake in this?" "Who am I to represent this issue?"
"It's a vital question to ask oneself always when you're making creative work," Chen said.
Dilkush Khan is a student at CU Denver.