STORY
CU announces Technology Transfer Awards for CU Denver l Anschutz Medical Campus
The University of Colorado Technology Transfer Office (TTO) on June 2 presented awards to University of Colorado Denver l Anschutz Medical Campus researchers, companies and advisers who best represent both the spirit of innovation at CU and best practices in commercialization of university technologies.
In the last two decades, inventions by researchers from CU's four campuses have led to the formation of 132 new companies. Of these, 89 have operations in Colorado, seven have "gone public," becoming publicly traded companies (either through an IPO or via a reverse merger), and 18 have been acquired by public companies. In total, companies created based on CU technology have attracted over $6.2 billion in financing. Four FDA-approved drugs have resulted from CU innovations, positively impacting the lives of millions of patients.
"Year after year, CU faculty continue to impress by bringing clinically relevant innovations in the door, and successfully engaging advisers and entrepreneurs to bring those innovations to life," said Rick Silva, senior director of technology transfer for CU Denver|Anschutz. "We are especially delighted that this year's innovators are all positively and directly impacting patient care right now, by virtue of the use of their innovations in the clinic."
The researchers and company recognized this year are developing innovative diagnostics and medical devices. This year's award winners: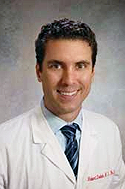 Robert C. Doebele, Inventor of the Year, CU Denver|Anschutz. Doebele is an associate professor in the Division of Medical Oncology at the CU School of Medicine, and a physician at University of Colorado Hospital. His research focuses on oncogenic gene fusions in lung cancer, using molecular, cellular, genetic, and translational approaches to elucidate both the sensitivity and cellular resistance to oncogene-targeted therapy. Since 2012, Doebele has worked with TTO to commercialize two novel companion diagnostics to guide therapy for NSCLC patients, both of which are currently being licensed for development by a large molecular diagnostics company.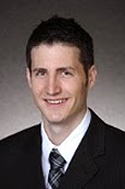 Christopher M. Yakacki, New Inventor of the Year, CU Denver|Anschutz. Yakacki is an assistant professor of Mechanical Engineering at CU's Denver campus, where he runs the Smart Materials and Biomechanics (SMAB) Lab. Since joining CU's faculty in 2012, he has fabricated a medical imaging accessory device to solve an unmet need brought to him by clinicians in interventional radiology, with a prototype device being used on patients within months of initial development; he has also worked with TTO on two subsequent ideas that have received positive early commercial feedback.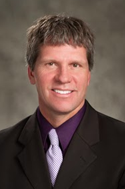 Steve VanNurden, Business Adviser of the Year. VanNurden is president and CEO of the Fitzsimons Redevelopment Authority. He came to Colorado in 2012 from the Mayo Clinic, where he had responsibilities ranging from the establishment of Mayoclinic.com, to managing a venture portfolio, to overseeing a technology licensing and commercialization enterprise. VanNurden's experience in new enterprise formation, investing, and commercial development has been readily available and invaluable to TTO and to CU faculty members working towards commercializing CU research.

EndoShape, CU Denver|Anschutz Company of the Year. EndoShape is a medical device company in the coil embolization and occlusion market. The company was founded based on shape memory polymer technology licensed from CU in 2007, from the laboratory of Robin Shandas, who remains on the board and executive team of EndoShape today. The company's Medusa Vascular Plug product received 510(k) marketing clearance and will be commercially available in 2014, with the potential to positively impact the 50,000 U.S. patients who have peripheral vascular embolization procedures each year.
Awards to researchers and startups at other CU campuses were presented at separate campus events in April.
The CU Technology Transfer Office pursues, protects, packages, and licenses to business the intellectual property generated from research at CU. The TTO provides assistance to faculty, staff, and students, as well as to businesses looking to license or invest in CU technology. For more information about technology transfer at CU, visit www.cu.edu/techtransfer.