STORY
Creative approaches for energizing rural business ecosystems: Insights from faculty
Faculty across the CU campuses are making a significant impact on Colorado's rural communities. With two-thirds of the state's 64 counties defined as rural/frontier, these areas are rich in culture and natural beauty. However, many small businesses in these regions lack the necessary resources and strategies for pandemic recovery, particularly micro-businesses that make up over 90% of all small businesses in these regions. Here are three examples of how faculty are working with students and community on impactful, scaled programs:
Developing enduring ties to all four corners of the state
The Rural Colorado Workshop Series has built its success through developing long-term, deep community relationships. Led by CU Boulder's Erick Mueller in the Deming Center for Entrepreneurship in partnership with faculty including Brad Werner, Visda Carson, Hunter Albright, Eric Bruno, Cynthia Banks, and Janet Bercovitz, RCWS offers rural Colorado small businesses and local governments practical, long-term support and interactive sessions to enable economic empowerment. The program started small and has continued to build momentum over the past nine years, helping over 800 entrepreneurs. They work in every major region in the state, including Native Entrepreneurship regions such as the Southern Ute Indian Tribe.

Connecting students, small businesses, and economic development partners
Students frequently want to work for startups and small businesses. While these organizations need the support, they don't have the infrastructure to take on students in a mutually beneficial way. The Bachelor of Innovation at UCCS and XI, a local nonprofit that supports rural entrepreneurs and ecosystem builders in 53 rural counties across Colorado, are solving this challenge. They have a robust history of collaboration and economic outreach in El Paso County and the broader southern Colorado community.
Their latest proposed initiative expands their focus to aid small, micro and startup businesses in rural areas. These enterprises are typically too small to support internship programs, but they stand to gain significantly from the entrepreneurial, innovative and technological support provided by students.
The UCCS BI program has been engaged in community externships since 2008, benefiting a diverse group of over 600 students hailing from 22 different majors across four colleges. To date, they have successfully placed over 400 students into various employment opportunities, providing the scaffolding needed to ensure companies and students have a successful experience. They serve on average 60-75 Colorado companies and 200-300 students a year.
Scaled ecosystem building for rural innovators
Startup Colorado originated as a collaborative effort between the Colorado Office of Economic Development and International Trade (OEDIT) and CU Boulder's Silicon Flatirons Center. Initially funded by Anchor Point, and incubated in Silicon Flatirons, it has since become a successful, independent nonprofit organization, and serves as an example of a different model to spin out innovative, impactful work into our community.
Startup Colorado serves as a comprehensive statewide network that provides vital human, social and financial resources to bolster rural entrepreneurship. The organization has extended its support to more than 10,000 rural entrepreneurs, engaged with over 500 business support organizations, and enlisted the guidance of over 300 mentors and financial backers. It has contributed over $175,000 in individual scholarships and community sponsorship grants.
"CU's ability to help innovation flourish in rural parts of Colorado is critical to unlocking the 21st century engine of economic wealth creation," said Brad Bernthal, executive director of the Entrepreneurship Initiative for the Silicon Flatirons Center. "Our success in finding and empowering leaders in rural Colorado was catalytic for Startup Colorado."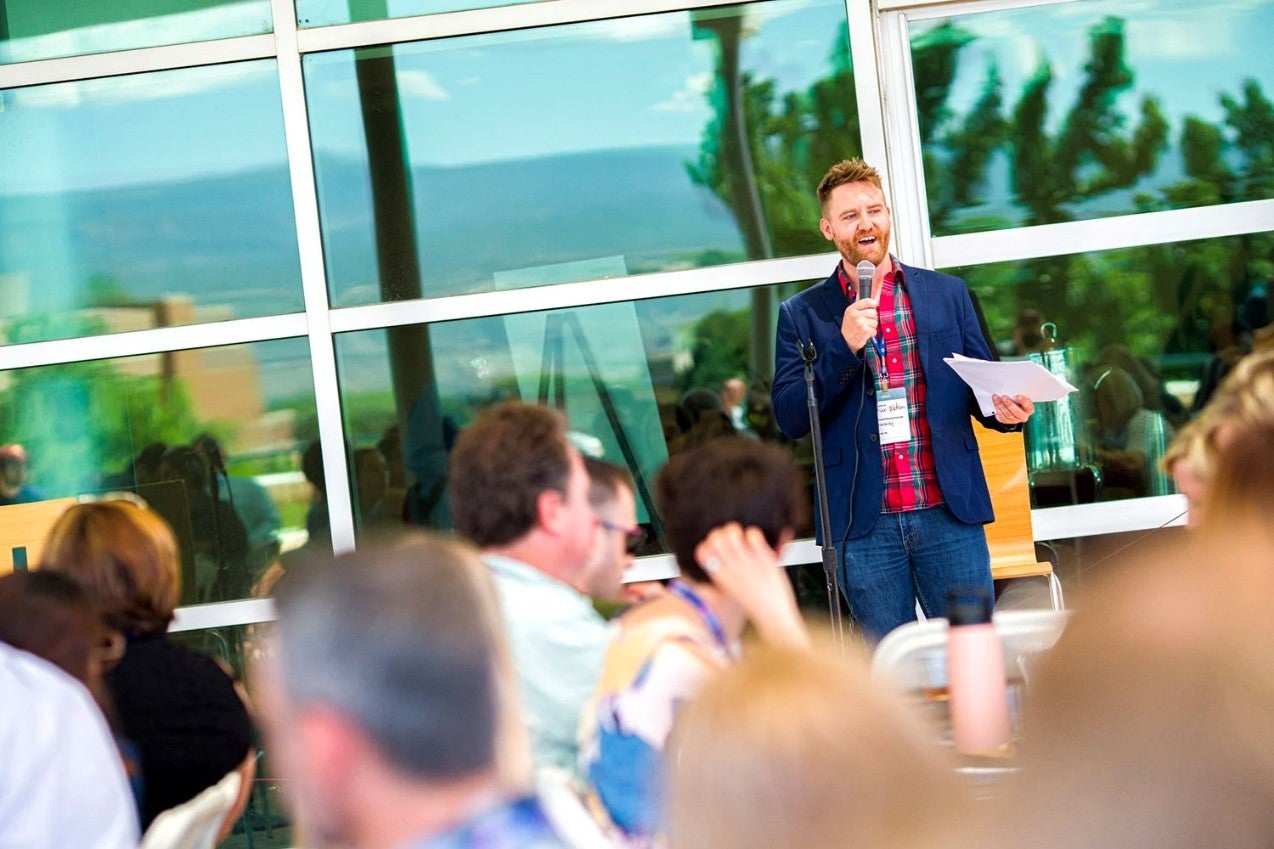 Click here for a podcast highlighting an example of the program's impact, "How One Carniceria Is Building for Family and Community."
These initiatives are a testament to the unwavering dedication to provide tools and resources to rural Colorado leaders, creatively support its businesses, and breathe new life into its vibrant communities. Together, they're forging a path toward a brighter future, filled with opportunity and innovation.
Stay tuned: We'll be continuing these stories in future months to share how CU campuses are innovating and supporting businesses across Colorado.
Submitted by the Innovation & Entrepreneurship Initiative.