STORY
Community comes together for Something Queer
CU Denver event an opportunity for learning, engagement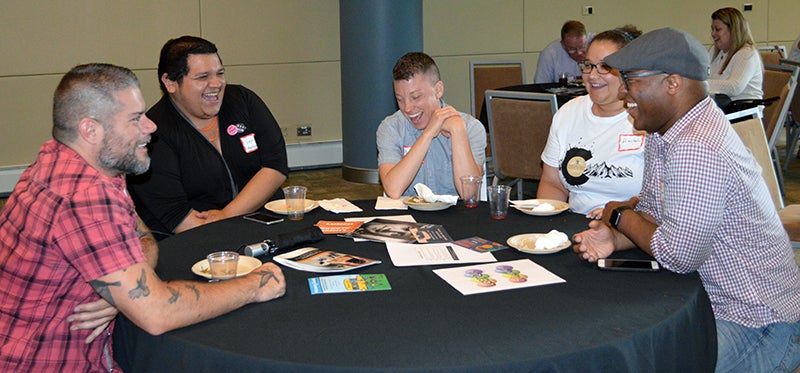 About 100 members of the CU Denver|Anschutz Medical Campus community convened for Something Queer, the annual back-to-school gathering of LGBTQ faculty, staff and allies.
Sponsored by the CU Denver Office of Diversity and Inclusion, as well as the CU Denver Association of Lecturers and Instructors (UCDALI), the Aug. 17 event at the Lawrence Street Center's Terrace Room offered a networking opportunity and social support for new and veteran faculty and staff members to connect, engage and learn about cross-campus and cross-city happenings. Participants were welcomed by local LGBTQ organizations who shared information on important happenings in and around Denver.
Event organizer Edward Cannon, clinical associate professor at CU Denver's School of Education and Human Development, spoke about the importance of local communities of support for LGBTQ people and their allies.
"We are so fortunate to be here at CU Denver, where LGBTQ faculty and staff are acknowledged and affirmed for their positive contributions to the university community and beyond," Cannon said.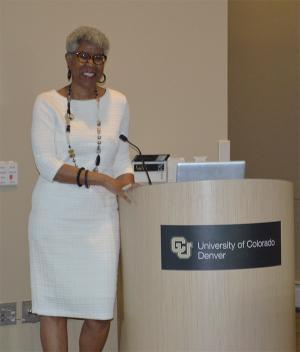 The event also is a time to reflect on the past year's successes while looking to the challenges yet to come.
Brenda Allen, vice chancellor for diversity and inclusion, spoke about the important role that LGBTQ faculty, staff and allies play in the university, and how this event is an embodiment of the university's strategic plan.
There was also time for food, drink and conversation, as CU Denver community members shared stories, milestones and goals for the new academic year.
Next year's Something Queer event is scheduled for Aug. 16, 2018, at CU Anschutz.