STORY
COLTT Conference announces inaugural Faculty Program Chair Janice Thorpe
UCCS educator to direct two-day event set for August at CU Boulder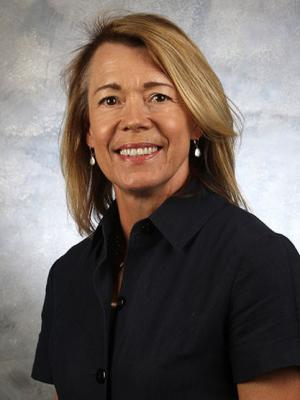 Janice Thorpe, Ph.D., will serve as the first Faculty Program Chair of the Colorado Learning and Teaching with Technology (COLTT) Conference, now planning an in-person convening for Aug. 4 and 5 at the University of Colorado Boulder.
This new role within the System Office for Academic Affairs will support COLTT's mission to further teaching with technology through sharing effective practices and building a network of support across the system and throughout the state.
For over 25 years, Thorpe has taught at the University of Colorado Colorado Springs in the Department of Communication, where she also is the director of the Online Program, course director for Research Methods, and the department's assessment director.
A dedicated member of the COLTT community, Thorpe is an advocate for rigorous, quality online learning courses and programs. As a self-described data nerd, her research focuses on instructor presence and immediacy, and assessment of student learning in the online environment.
"The goal of integrating teaching and learning pedagogy with technology is to ensure students have an exceptional learning experience regardless of whether the course is taught online, in-seat or something in between," Thorpe said.
The COLTT program chair's primary responsibility is to direct the annual two-day conference program, as well as Galloping COLTT events and year-round online offerings curated from yearly COLTT events. The COLTT committees advocated for faculty leadership in this position.
Said Oversight Committee member Joanne Addison, "COLTT has long been one of the best examples of the ways faculty and staff from across our system and our state come together in order to improve teaching and learning. With the addition of Dr. Thorpe to our leadership team, I'm excited to see how COLTT will expand its reach across our state as well as increase its emphasis on the scholarship of teaching and learning."
The COLTT 2022 call for proposals and registration will open in late April. This year's topics will include Quality Online Learning; Accessibility and Universal Design; Learning Analytics; and Diversity, Equity, Inclusion and Belonging. For more information or to sign up for the mailing list, email coltt@cu.edu.