STORY
Check your retirement readiness, learn required steps at Preparing to Retire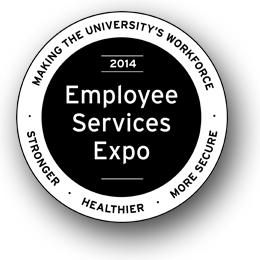 Is retirement on the horizon in the next three years? If so, you should attend Preparing to Retire, which will be coming to each CU campus from Oct. 20-27.
At the event, Employee Services and CU's investment partners will present key information to help employees within three years of retirement prepare for this major life event. It's important to get accurate information during the retirement planning stage, and that is exactly what you'll get at Preparing to Retire, says Gordon Steuck, a PERA representative.
"A little effort now to get correct information can lead to better decisions going forward," he says.
Participants who register for one or more of this year's PTR Talks will find valuable information such as current retiree benefits and how to transition to retirement. PTR presents information in two tracks: One for employees who have PERA and one for those with CU's 401(a) retirement plan.
Each campus expo will feature four PTR talks:
CU's Process for Retiring: PERA Participants (presented by Employee Services)
Preparing for Retirement with PERA (presented by PERA)
Retirement Strategies and Information for 401(a) Participants (presented by CU's investment partners)
CU's Process for Retiring: 401(a) Participants (presented by Employee Services)
The talks are held in conjunction with the Employee Services Expo, so attendees can swing by the Expo's Dollars & Sense Market to take action on the new things they've learned.
Americans are saving more for retirement than ever before, but still not enough, according to Fidelity Investments, one of the firms that administer CU's 401(a) Plan.
Those behind on savings should make planning for retirement a priority, especially those within five years of their retirement goal. Even those who are on track should talk with a financial planner to ensure their retirement goals are met, says Sam Casad, Workplace Planning and Guidance Consultant at Fidelity Investments.
Register today for a talk on your campus at http://www.cu.edu/expo-registration.