STORY
Career Fair's rebound a good economic sign
Employers made recruiting event a sellout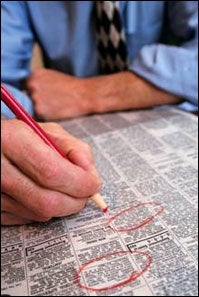 Even in uncertain economic times, the University of Colorado remains an in-demand destination for job recruiters, based on employers that made Tuesday's Fall Career and Internship Fair a sellout.
The University of Colorado at Boulder's Career Services office reported the return to past levels of demand, which dropped off for January's Spring Career and Internship Fair, which had some empty vendor booths. This time, the office began a waiting list of organizations wanting to recruit CU students and alumni.
"The job market has been challenging for students and alumni all over the country," said Lisa Severy, director of Career Services. "We're pleased that the reputation of CU's academic programs and the success of our previous graduates has kept CU at the top of the list for 'must schools' from which to recruit.  We saw a lull last spring, but it looks like our employer development efforts have worked and we're back up to previous levels of demand."
About 150 employers participated Tuesday at the Coors Event Center, providing information on internships and full-time employment for current students and alumni in the arts and sciences, business and engineering fields.