STORY
Brown bag session looks at interactions with international students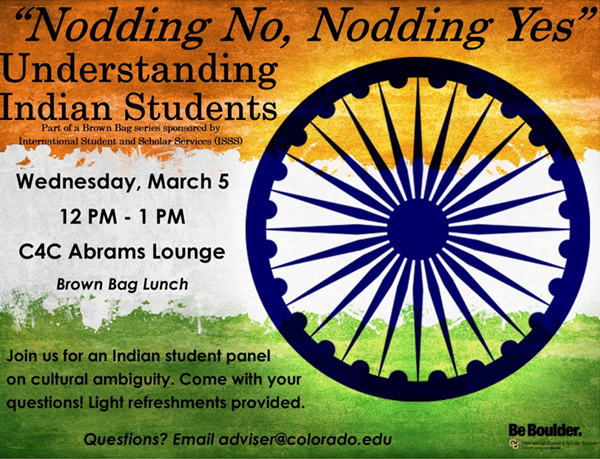 International Student and Scholar Services will host a brown bag on international students next week.
"Nodding Yes, Nodding No" will be about understanding Indian international students at CU. All are welcome, and staff and faculty are highly encouraged to attend.
The event runs noon to 1 p.m. Wednesday in the C4C Abrams Lounge. Bring your lunch and your questions, and be prepared for a brief presentation followed by fun panel and small-group conversations with Indian students.