STORY
Benson Society gala salutes CU's most generous benefactors
Inaugural class of top donors feted at Four Seasons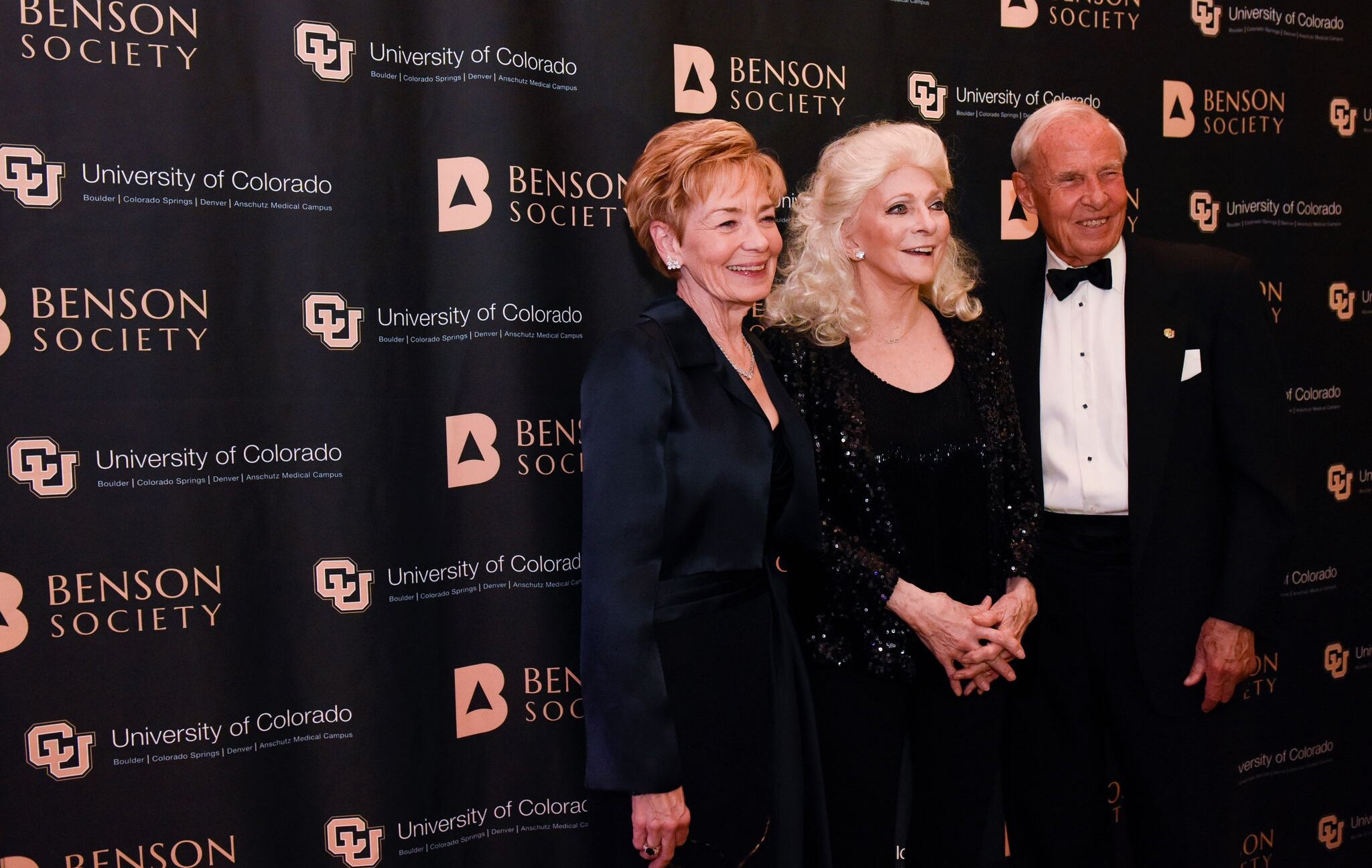 Cyrus McCrimmon
CU celebrated the inaugural class of its most generous benefactors at a black-tie gala on Saturday.
The Benson Society honors donors who have invested at least $1 million in lifetime giving, and it recognizes President Bruce and Marcy Benson for their personal and professional dedication to philanthropy.
"The Bensons have made a commitment to the culture and importance of philanthropy at CU that has had a transformative impact on our university," Jack Finlaw, CU Foundation president, said in remarks.
It is CU's first university-wide giving society that marks philanthropy at the million-dollar level. Its first class is composed of 378 individuals and family foundations. More than 200 guests attended the gala at the Four Seasons in downtown Denver.
"It is the collective nature of your investment, infused through the potent institution that is CU, that provides incredible power," Finlaw told attendees. "You are smart, savvy investors because you understand so completely how CU is an enterprise of enormous worth."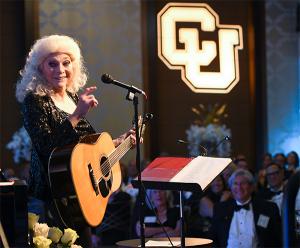 Cyrus McCrimmon
The Benson Society aims to strengthen the dialogue of philanthropy at CU by highlighting the immense societal outcomes benefactors create with their giving. Members invest significantly in each of CU's four campuses and at the system level across every discipline: academics, medicine, research, athletics, student programs, construction and more.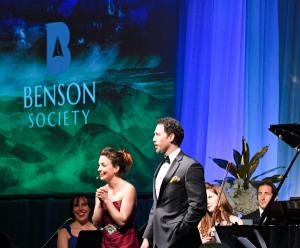 Cyrus McCrimmon
Attendees received engraved sterling silver compasses as a gift — to signify their philanthropic adventure with CU — and were treated to a musical performance by iconic singer-songwriter Judy Collins, a former university employee. Actors and musicians, many of them CU graduates, performed an original three-act play that tells the story of CU's philanthropic journey through the years.
Finlaw also announced on Saturday a new endowed chair in President Benson's name that will provide the president's office with the resources to address pressing societal issues today and in the future.