STORY
Author Nafisi to deliver free lecture at CU-Boulder
Part of Best Should Teach effort, event is Aug. 20 at Macky Auditorium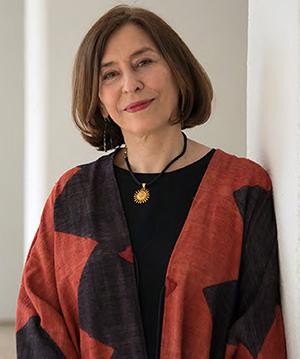 Author Azar Nafisi will speak on "The Republic of Imagination: Humanities and the Future of Democracies" at the Best Should Teach Lecture next week at CU-Boulder.
The free event is set for 7-8:30 p.m. Aug. 20 in Macky Auditorium. Signed copies of her new book, "The Republic of Imagination: America in Three Books," will be available for purchase before and after the talk.
The ticketed event is open to the academic and local community. General admission seating will be on a first-come, first-served basis. Doors open at 6 p.m. Order free tickets online at bestshouldteach.eventbrite.com.
Ten years ago, Nafisi's million-copy bestseller "Reading Lolita in Tehran" told the story of how, against the backdrop of morality squads and executions, she taught "The Great Gatsby" and other classics to her eager students in Iran. Now Nafisi has written the book her fans have been waiting for: an impassioned, beguiling and utterly original tribute to the vital importance of fiction in a democratic society. It is a hymn to the power of fiction to change lives
Azar Nafisi is a Visiting Professor and the Executive Director of Cultural Conversations at the Foreign Policy Institute of Johns Hopkins University's School of Advanced International Studies in Washington, D.C. As a professor of aesthetics, culture and literature, she teaches on the relation between culture and politics.
The Best Should Teach Initiative celebrates excellence in teaching at the primary, secondary and tertiary levels. It supports the preparation of college and university faculty, as well as public school teachers, in their disciplinary fields. Best Should Teach Gold and Silver Awards are presented at the event each year. The Best Should Teach event is co-sponsored by the Graduate School and the Graduate Teacher Program, the School of Education, the College of Arts and Sciences, and the Best Should Teach Initiative under the direction of Brian Good.