STORY
5K run/walk promises breath of fresh air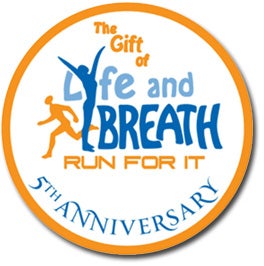 Registration is open for the fifth annual Gift of Life and Breath 5K Run/Walk, aimed at providing research support and boosting public awareness for early lung cancer detection. Public awareness and support are key factors in attracting much-needed funding.
Money raised at the race has a direct local impact: A research team at the University of Colorado Cancer Center is developing a screening that would reduce the trauma of treatment and dramatically increase survival of lung cancer patients, according to the AMC Cancer Fund.
The race is set for 9 a.m. Saturday, May 21, on the Anschutz Medical Campus. The event is free; a race T-shirt is offered with a $25 donation.Click here to register.