STORY
2019 President's Diversity Award recipients announced
CU community members recognized for building inclusive excellence
The University of Colorado President's Diversity Award selection committee has announced its 2019 award and commendation recipients, who will be recognized at a reception at 3 p.m. March 21 at 1800 Grant St., Denver. All members of the CU community are invited to attend. Click here for event details and registration.
The award recognizes significant achievements of university community members in developing a culturally and intellectually diverse university community reflective of inclusive excellence. Awardees, each of whom receives $2,000, engage in meaningful diversity activities beyond their primary CU responsibilities.
The 2019 CU President's Diversity Awardees are:

Stephanie Nwagwu, Marcus Marable and Simon Feseha, School of Medicine (SOM), CU Anschutz Medical Campus
Nwagwu, Marable and Feseha – second-year medical students at CU Anschutz – developed the "What Happened and Why?" co-curriculum for incoming medical students. Second- and fourth-year SOM students and faculty facilitate educational sessions on identifying and addressing bias and discrimination. Overall, 98 percent of students reported having a positive experience in this learning opportunity. As noted in the nomination, "The impact of this project has been significant on many levels, and has been a transformative force for students. All 184 incoming students to the CUSOM took the course; students reported this project helped them to focus on humanity as they enter medical school and expand their awareness of and commitment to issues facing underserved, diverse populations." The campus has praised Nwagwu, Marable and Feseha for starting the conversation and educating new members of the university community to contribute towards equity and inclusion on campus, in medicine and elsewhere.
Jesse Perez, assistant director of the Multicultural Office for Student Access, Inclusiveness and Community (MOSAIC) and LGBT+ program director, UCCS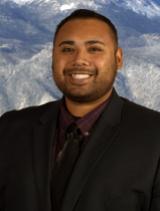 Perez's longstanding commitment to achieving excellence in diversity and inclusion – as a UCCS undergraduate and graduate student, and now, a staff member – has had a great impact on the Colorado Springs campus and the larger community. Within CU, he has helped create and maintain bridges between various campus departments, administrative committees, groups and initiatives aiming to enhance equity and social justice. Beyond CU, he has worked with nonprofit organizations to provide resources for underprivileged and marginalized communities of Southern Colorado. The following sentiment is echoed throughout the nomination: "Jesse is one of the most significant leaders on our campus and is looked to by departments for guidance on some of the most complex and controversial aspects of creating an inclusive environment. He is able to bring people together, listen with compassion, and then provide feedback in a way others can really hear it and act upon it."
Jamie Newton, graduate student, CU Denver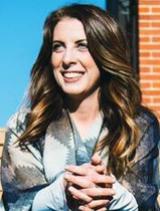 Newton is lauded for creating "That's What She Said (TWSS)," a live storytelling event that engages men to read stories submitted anonymously by women. These stories capture women's experiences based on gender. TWSS "provides a unique opportunity for members of the CU Denver community to engage in conversations about gender and justice." The best-attended TWSS event included more than 450 participants. In addition to her work on TWSS, Newton has secured scholarship funds for students engaged in diversity work, and plans to make health-related resources accessible via vending machines on the Auraria Campus. As stated in her nomination, "She has continuously demonstrated that she is a leader in diversity and inclusion work through her use of inclusive language, advocating for the needs of marginalized students, and her commitment to changing the culture that perpetuates their marginalization."
Martin Garnar, dean of the library and professor of library administration, UCCS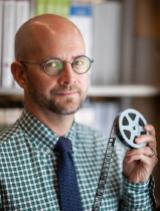 Kraemer Family Library Dean Martin Garnar is the 2019 faculty recipient. Among notable service endeavors, Dean Garnar has made significant contributions to CU and beyond with his "Just Talk" programming, a dialogue series regarding power, privilege, equity and inclusion – on campus, in the community and society at large. He has created campus-wide momentum with various constituents and departments by providing programming for more than 50 events since 2016. The dialogue series has included topics such as Transgender Issues, Diversity of Thought, Queer Voices, Civic Power, Democracy in Action, Suicide Awareness, #MeToo, Religious Freedom in America and Academic Freedom. As summarized in the nomination, "Dean Garnar's activities demonstrate his leadership and commitment to the enhancement, development and sustainability of diversity and inclusive excellence."
Commendations
Sandy Ho, director of the Languages Excel Center, UCCS
Jose Silva, graduate student, CU Denver
United Government of Graduate Students, CU Boulder