SPOTLIGHT
Two faculty members named CU Distinguished Professors
2022 cohort now totals nine being honored for excellence in research, education, service
The University of Colorado has announced two new Distinguished Professors, Jean S. Kutner and Karolin Luger, bringing the 2022 cohort total to nine.
CU Distinguished Professors are tenured faculty members who demonstrate exemplary performance in research or creative work; a record of excellence in promoting learning and student attainment of knowledge and skills; and outstanding service to the profession, the university and its affiliates. The title signifies the highest honor awarded to faculty across the CU system's four campuses.
The CU Board of Regents on Nov. 3 voted to approve seven faculty members, recommended by President Todd Saliman with the concurrence of the systemwide Committee of Distinguished Professors. The board is expected to approve the two newest Distinguished Professors on Feb. 9, with formal recognition of all nine taking place during a board meeting later this spring.
Including the latest honorees, 138 Distinguished Professors have been named since inception of the title in 1977.
The newest Distinguished Professors are:
Jean S. Kutner, M.D., MSPH, Professor of Medicine and Associate Dean for Clinical Affairs, School of Medicine, University of Colorado Anschutz Medical Campus, and Chief Medical Officer, University of Colorado Hospital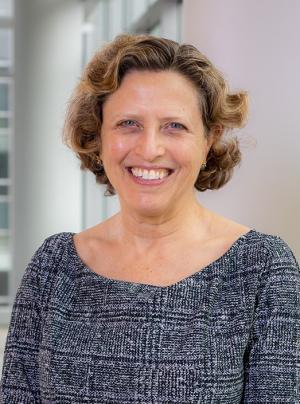 Kutner is a national leader in palliative care research and a distinguished contributor to the CU Anschutz academic medical center's full scope of work, specifically in the areas of research, clinical care, mentorship and administrative leadership.
Throughout her research into palliative care, Kutner has served as a national leader who has helped build the Population-Based Palliative Care Research Network and the Palliative Care Research Cooperative Group, both of which advance palliative care research and have established the University of Colorado as a leader in the field.
As Chief Medical Officer for University of Colorado Hospital, Kutner has been an exemplary administrative leader, strengthening the bond between the school and its primary teaching hospital. Before that role, she served as the Chief of the Division of General Internal Medicine.
Kutner has served as a mentor to more than 50 researchers and care providers, enabling the development of more academic and medical professionals who have carried forward her commitment to excellence and professional conduct.
Karolin Luger, Ph.D., Jennie Smoly Caruthers Endowed Chair of Biochemistry, Department of Biochemistry, University of Colorado Boulder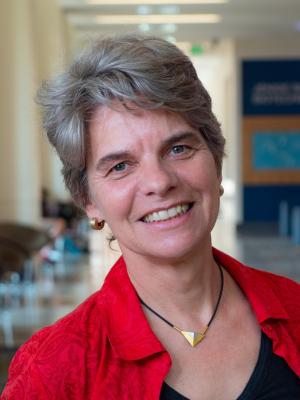 Luger is an internationally recognized visionary researcher who has been with the CU community since 2015. She has received many prestigious honors in her field, including the 2005 appointment to the Howard Hughes Medical Institute, and her elections to the American Academy of Arts and Sciences (2017) and the National Academy of Sciences (2018).
With Tim Richmond, Luger in 1997 first reported the crystal structure of a canonical nucleosome, a structure that has become deeply integral to scholarship surrounding the fields of epigenetics and chromatin. Her work has provided insights into the impact of nucleosomes on gene transcription, DNA replication and repair, and other DNA-templated processes. Her work also has impacted research on the etiology of human diseases, for example revealing modes of HIV gene regulation.
In the classroom, Luger is a superb lecturer, influential mentor and generous collaborator. In addition to training Learning Assistants to enhance their understanding of complex biochemistry subjects, she transformed the way metabolism is taught by implementing both active and peer learning approaches. She has supervised 21 Ph.D. candidates to dissertation and trained approximately 25 postdoctoral fellows.
Luger is one of the world's best-known structural biologists whose work is of the highest quality and retains international renown. Her work has helped keep CU Boulder on the map internationally as a leading research institution.