SPOTLIGHT
Three CU faculty named President's Teaching Scholars
Newest designees recognized for excellence in education
Three faculty members at the University of Colorado have joined the roster of President's Teaching Scholars, those CU educators who skillfully integrate teaching and research at an exceptional level.
The title signifies CU's highest recognition of excellence in and commitment to learning and teaching, as well as active, substantial contributions to scholarly work. CU President Bruce D. Benson solicits annual nominations of faculty across the four campuses for the designation, which is a lifetime appointment.
The 2018 President's Teaching Scholar designees are:
Mary Ann Cutter, Ph.D., Professor, Department of Philosophy, University of Colorado Colorado Springs
David Grant, Ph.D., Professor, Department of Mathematics, University of Colorado Boulder
Gillian Silverman, Ph.D., Associate Professor, Department of English, University of Colorado Denver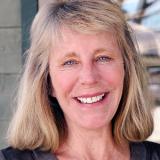 Mary Ann Cutter is the author of numerous publications on the philosophy of disease and bioethical topics, including AIDS, genetics, death and dying, gender and medicine, and breast cancer. Her work is grounded in practical applications of complex philosophical and ethical issues. In 1997, she received a university-wide Service Award for her work in developing genetic protection legislation for the state of Colorado. Other honors include the 2014 Outstanding Teaching Award for tenure-track faculty in the UCCS College of Letters, Arts and Sciences. She has served on many ethics boards on local, regional, state, national, and international organizations.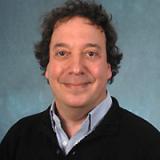 David Grant is a leader in undergraduate mathematics education at the campus, state and national levels. He developed, then taught, the math department's course in Coding and Cryptography, areas of importance in digital communications. He is co-founder and co-director of the Actuarial Studies Program, an interdisciplinary effort that places students with local insurance companies. His research examines number theory and coding theory. Past honors include the 1991 Boulder Faculty Assembly Excellence in Teaching Award. Grant has 40 papers in print and has delivered talks around the world.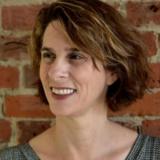 Gillian Silverman is associate professor of English and the director of Women's and Gender Studies in the College of Liberal Arts and Sciences. She teaches courses in American literature and culture, critical theory, and gender studies. She is the co-director of "Feminism & Company: Art, Sex, Politics," a program at the Museum of Contemporary Art, Denver, that brings together scholars, artists, activists and others to foster public conversation on issues surrounding feminism. She is working on two book projects: a study about the sensory experience of reading; and a book, co-written with Sarah Hagelin, about female antiheros in contemporary U.S. television.