SPOTLIGHT
Kassoy aims to connect retired faculty to CU
CURFA president says retirees underutilized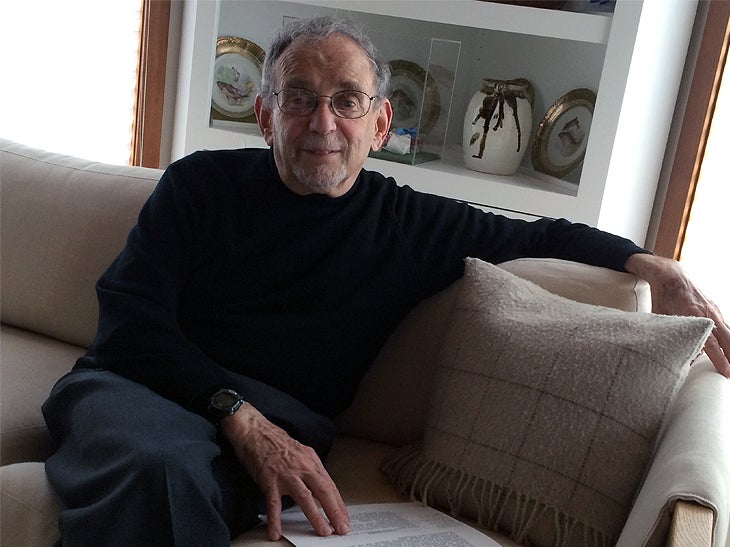 Jay Dedrick/University of Colorado
David Kassoy keeps busy. For starters, the Boulder resident runs a small research business, writes for journals, gives oral presentations at technical meetings, counsels potential retirees about their future options and cycles on the roads around Boulder several times a week.
He also has a list of initiatives he'd like to take on at the University of Colorado.
Given that activity level, it's easy to overlook the fact that Kassoy – who signs his email "Academic Fossil" – retired as a professor of mechanical engineering at CU-Boulder back in 2008.
"Retirement is an interesting period in one's life," he says, "because you can do what you want to do, when you want to do it."
As the academic year gets underway, Kassoy is hoping he'll reach many more like-minded retired faculty across CU.
He took on the role of president of the CU Retired Faculty Association, or CURFA, in January 2015. Of the 800-plus retired faculty members from across the system, 350 are dues-paying members of CURFA. Membership is $20 annually after a free first year. He'd like the enrollment to grow.
"One of the goals of CURFA is to encourage people to continue their research careers, if at all possible," he says. "You also can volunteer – I never knew of a department chair who would turn down volunteers.
"The goal is keeping people connected. The university underutilizes its retirees, in my view."
With funding from the Office of the President and the Office of Academic Affairs, CURFA works to engage retired faculty across the system; UCCS and CU Anschutz also have campus-based associations of retired faculty. Retired faculty at CU Denver are considering forming their own campus group, Kassoy says, while CU-Boulder, ironically, has no campus-centric group. "Most of our activity is in Boulder, though," he says.
One example of that activity is set for next week, when CURFA sponsors a Tea Time at the Academy on Sept. 9. It's an afternoon of vocal music from opera and Broadway; among the performers is pianist Robert Spillman, a professor emeritus. Other events include a monthly series of lifelong learning seminars, now facilitated by Uriel Nauenberg (Physics, retired), who is serving as vice president of CURFA. The fall and winter slate includes talks on timely science and history topics and a presentation by David Skaggs on the TABOR amendment.
The list of group benefits also includes a member directory published annually; a newsletter published twice a year; regular business meetings, also twice a year, which include spouses; "field trips" to explore CU entities such as LASP and the MAVEN project; and the opportunity to apply for annual $1,000 research grants, offered to five retired faculty members per year.
Kassoy is looking to broaden the value provided to members and expanding the outreach provided by retired faculty. The goals include:
An oral history of CU, compiled via interviews with retiring faculty
Encouraging participation by spouses of deceased retired faculty
Mentorship of first-generation and/or international students
Identifying volunteerism opportunities at CU-Boulder
Online availability of the member directory and CURFA newsletters for all CU retirees
Associate membership in CURFA for interested community members
The CURFA group also now has an activist Executive Committee, interested in addressing the retired faculty community interests in the months ahead.
For details on how to join CURFA, click here.