SPOTLIGHT
Five questions for Ron Sokol
Doctor leads search for Boettcher Investigators, young researchers moving science forward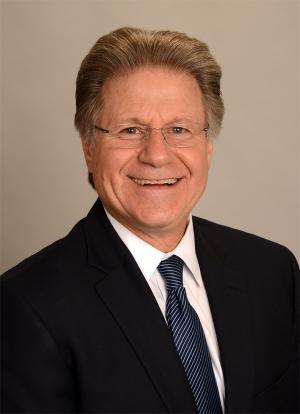 Since 2010, the Boettcher Foundation's Webb-Waring Biomedical Research Awards Program has provided powerful lines of support to young researchers across the University of Colorado and beyond. This year will see the assembling of a seventh cohort of Boettcher Investigators.
The foundation's program so far has awarded over $5 million to CU's 22 current Boettcher Investigators. This year, because the Boettcher Foundation has deemed the program so successful, each annual award is increasing from $225,000 to $235,000, covering up to three years of biomedical research.
Again leading CU's systemwide review panel will be chair Ronald Sokol, M.D., a faculty member at the University of Colorado School of Medicine at the Anschutz Medical Campus and Children's Hospital Colorado since 1983.
Competition is strong among potential investigators, who must be early in their careers and pursuing research with the potential to improve the understanding, treatment and prevention of human disease.
"I think this type of public-private partnership really is necessary to move science forward," Sokol says of the Boettcher Foundation program. "We are in an unprecedented era in our ability to study human diseases at a level never before reached in the history of man.
"We actually need a much greater workforce of investigators to translate these data and ideas into better human health. This is not the time to be starving our up and coming researchers in terms of supporting their training and career development. We should have more funding rather than less for young investigators – which is the situation we're in these days at the federal government level."
1. What are some of the obstacles that typically stand in the way of an early career scientist securing funding?
The biggest obstacle that's emerged over the past decade has been the relative decrease for funding for young investigators. With the growth of research, there's actually a growing need for more investigators, but the pot of money to support them, by buying power, has actually shrunk.
Research and careers depend on getting funding from agencies such as the National Institutes of Health (NIH), which is the largest for biomedical, or the National Science Foundation (NSF) for other physical sciences research. The NIH budget has been flat or decreased, which results in the loss of purchasing power of at least 30 percent over the past decade.
One of the biggest challenges is to keep young investigators in the field by providing adequate training and launching their research careers. If there's insufficient grant funding, they may get discouraged and find another career path. Right now, there's a great deal of concern that the pipeline of young, energetic, passionate investigators may get cut short without the necessary funding to get careers jump-started.
Another challenge is finding good mentoring for junior faculty. As the current workforce ages, if we don't repopulate with younger investigators, there's a concern that mentoring will also fall off.
Finally, there's the challenge of having adequate job positions available. If there's inadequate funding from agencies, then institutions won't be able to open new jobs to recruit into.
2. This year's will be the seventh cohort of the Boettcher Foundation Webb-Waring Biomedical Research Award investigators. It's a brief history, but are you beginning to see the effects of investment in these early career scientists?
I think without question there's a major effect on many careers. When the panel reviews applications, we are talking the cream of the cream of the crop. We'll select five individuals from the entire University of Colorado system – still a very small number, considering all the emerging young investigators across all our campuses. We could easily award twice as many grants.
For those who have received these awards at a critical point in their career, receiving over $200,000 allows them to accelerate their research, to expand their research much more effectively, and to become that much more competitive for that next step of securing more long-term funding.
But it isn't all about getting grants. These investigators are studying critical areas of science and biomedical research, addressing important diseases for children and adults. The investigators are the best and brightest at our university.
Virtually every one of the Boettcher Investigators has been successful since they've received the Boettcher funds. I think there' s no question that providing these funds not only helps them launch their career and get them set in the academic position they're in, but it also sends a message that we're very invested in their careers and want to provide them as much support as we can. I believe it also breeds gratitude and loyalty.
Having said that, these are among the brightest faculty, so other universities are going to compete with us and try to recruit them away. Sometimes we can't compete on a level of local funding with other private universities. Thus, the Boettcher Foundation Webb-Waring funds enable us to keep the best young faculty on our staff.
3. Are there aspects of the Boettcher Foundation Webb-Waring Biomedical Research Award Program that are unusual or unique compared to other granting efforts?
The emphasis on translational research. That means the idea, whether it be basic science research or clinical research, has to eventually translate into helping people – treating or preventing a disease or achieving better understanding of a disease. It must translate into some benefit to patients. That's a very wide spectrum of research.
Another unique aspect is how the Boettcher Foundation works collaboratively with the universities to develop the award criteria and the mechanism for the funding, and make improvements in the program each year.
There's enormous prestige associated with being a Boettcher Investigator. All of these individuals are all involved in teaching as well as performing research themselves. This is a special group of early stage investigators.
4. What kind of feedback have you received from the Boettcher Investigators over the years?
I receive numerous unsolicited testimonials from them, emphasizing how critical this support was, having the extra funds to get their research moving at a much more rapid pace or to expand the nature of their research so they're not limited in their approach. The opportunity to answer questions and obtain data early on in your research allows you to apply for much larger grants sooner that can sustain your research program.
One investigator said that this funding allowed him to hire an extra technician in his lab. That enabled him to perform an analysis and jump-start the pace of getting the work done which led to an important discovery – something he would have had to put off for several years.
5. Congratulations on your recent Career Teaching Scholar award from the Department of Pediatrics, acknowledging outstanding contributions to pediatric education. What lies on the horizon in this field today?
In pediatrics, we now realize that many adult diseases have their origins either prenatally while in the womb, or in the first few years of life. This is one of the exciting areas in pediatric research these days, how the underpinnings of high blood pressure, diabetes, cancer, heart disease and other chronic ailments may start very, very early in life. Some call it fetal or childhood programming of adult diseases. The genetic and related reasons for these relationships are undergoing intense investigation. The challenge is, how can we predict and how can we intervene early in childhood to prevent these chronic illnesses that account for much of adult morbidity and mortality?