SPOTLIGHT
Five questions for Robert Braun
Experiences at NASA, in business and academia align in new role as CU Boulder engineering dean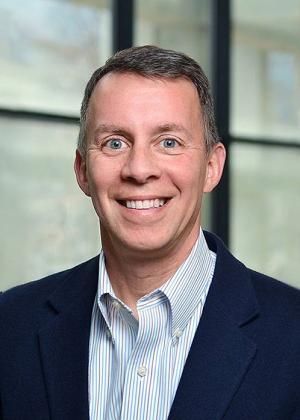 When Robert Braun was 11, a neighbor brought him to work at the Goddard Space Center in Maryland. Braun was interested in space, and that day, the Viking 1 lander was scheduled to touch down on Mars, becoming the first U.S. spacecraft to land on another planet.
The youngster stood behind the glass, looking into mission control, watching the "amazing event," he remembers. "When it was successful, the engineers and scientists jumped up and down. For a technical person, it was like winning the Super Bowl, and I knew right then and there I wanted to work on something like that."
Braun's father, an electrical engineer who worked for Johns Hopkins University, instilled a love of math and science in his son. Braun's mother was a social worker concerned about people and helping humanity.
"When I got to college, I realized that engineers are technical people who are all about making a better world and helping people. That naturally appealed to me," said Braun, who, in January, stepped into the role of dean of the College of Engineering and Applied Science at the University of Colorado Boulder.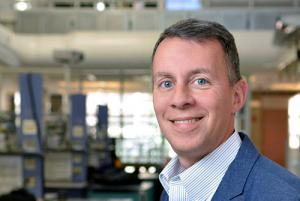 "I believe engineering is the key to our nation's future success. We are in a world that is more and more technologically sophisticated; that's where all the jobs are going and where all the industries are headed. I am focused on educating students who will create the advances that society needs, to start companies in Colorado, to create jobs, to improve our safety and security and to improve our quality of life."
After graduating from college (Penn State and George Washington University), Braun worked at NASA Langley Research Center in Virginia, which had managed the Viking missions. During his time there, he worked on the Mars Pathfinder mission, which landed the Sojourner Rover on Mars on July 4, 1997. He was on the ground floor of the project, from designing and building the spacecraft to testing of the hardware to the flight operations. He has contributed to every Mars lander since.
Through a NASA education program, Braun earned a Ph.D. at Stanford University. Several years later, he changed careers, moving from NASA, where he designed and built spacecraft, to the Georgia Institute of Technology, where he taught and supervised the research of students who followed his lead and went on to build and design spacecraft.
In 2010, he became NASA's first chief technologist in more than a decade, working in Washington, D.C., to help develop a strategy for the space program's future. In 2012, he spun a small business out of his research work at Georgia Tech. He is a member of the National Academy of Engineering, vice chair of the National Academies Space Studies Board, and an American Institute of Aeronautics and Astronautics (AIAA) fellow. He is the author or co-author of more than 300 technical publications and has received numerous recognitions for his work.
In October 2016, he joined the Boulder faculty before moving into the position of dean in January.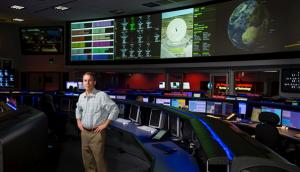 "I'm thrilled to be in Boulder," he said. "The former dean, Rob Davis, did a fantastic job of growing this college and getting it to the place where it is today. The college is filled with top-notch scholars and outstanding students. The campus community has been wonderful in embracing my family and me. I've only been here a few months, and it feels like home already."
He and his wife are horse owners and enjoy riding.
"We've also been slowly getting into hiking, which took a little while because of the altitude." Downhill skiing is another hobby; Braun also is an avid fisherman who plans to learn the art of fly fishing.
1. In your role as dean, what goals have you set for the college?
I've started a strategic planning activity where the college is thinking about what kind of organization it will be five or 10 years from now, and what it is going to take for us to get there. There are four main elements to that strategy:
Accelerate our research impact. We want to be working on the cutting edge of interdisciplinary challenges that are aligned with societal needs. Many of the most important research challenges are not in a single discipline, but are at the intersection of disciplines. We want to be home to the faculty who are shaping our national research agenda. More agile and effective partnerships with industry are a part of this strategy.
Embrace our public education mission. We are proud to be part of a public university. We want to be one of the top 10 public engineering institutions in the country and the premier destination for every high school student in the state of Colorado who is thinking about engineering. That mission cuts across gender and ethnicity; it cuts across socio-economic status. As a public university, we are working for the benefit of the state, creating economic impact, improving national security and safety, and improving the quality of life for citizens across the state, the nation and the world.
Increase our global engagement. Today, engineering is an international endeavor. Engineering products are developed by geographically distributed teams working around the clock across the globe. As such, we need our engineering students working on problems that could affect not just people in the state or nation, but the whole world. That includes more international project-based learning courses, more global outreach programs and attracting more international scholars so that our United States students get used to working with people from diverse backgrounds. We would also like to provide an opportunity for every engineering student to have an experience living and working abroad.
Enrich our professional environment. We want to build a community that respects one another, that is inclusive, and that is engaged in a plan to grow together in excellence. That cuts across more than300 faculty members, several hundred staff members and 6,500 students. We need to appreciate the benefits of diversity and recognize the intrinsic value of all faculty, staff and students. We all have a slightly different job every day, but recognizing and respecting the shared mission of engineering excellence that brought us all together is important for our organization as we continue to grow. We have big goals for our organization, but we will only get there by working together.
2.You've said that you want to change the "caricature of engineers." What steps will you take to do this?
Engineers build products, develop new services and create companies. All of the things that engineers do are about building a better world and helping people. Some of the things that engineers need to learn while in school are communications skills, business and entrepreneurial skills, and ethics.
At CU Boulder, we want to provide well-rounded engineering graduates who can more readily and comprehensively contribute to society. Not every engineer that graduates, and certainly not engineers that graduate from this college, are the kind you see in caricatures – those pocket-protector wearing, slide-rule using introverts. The largest fraction of Fortune 500 CEOs started out as engineers. Engineers go into all walks of life: some stay technical throughout their entire career, some start companies and become CEOs, some become patent attorneys, medical doctors and so on. It's not a one-size-fits-all model. We need to provide more options for our students to become the well-rounded individuals that are needed in our increasingly technological world.
3. It's been said that you like to push the boundaries when it comes to research. What do you mean and how will that take shape at CU?
The research challenges that we're going after at the college are not incremental challenges. What we're trying to do is go after large aspirational challenges – grand societal challenges – and that means we are going to take risks. Sometimes the tests or the analysis won't go exactly the way we thought, but that's OK. It means we're innovating and working at the cutting edge, and that's precisely where a university should be. The college will continue to invest in high-risk, higher-reward research activities because that is our sweet spot in working with industry and the federal government.
There are many examples of extraordinary research that the college is presently conducting. In aerospace, our college is at the forefront of the small satellite revolution. Small spacecraft are now being built for orders of magnitude less money than they were just 10 years ago, and in many cases, with increased functionality. That means that we can provide the services from space that are of either much better quality or for a much lower cost – or both. The GPS on your phone; the images from space that help agriculture or fisheries; the reconnaissance that our military relies upon are just a few examples of capabilities being impacted by the small spacecraft revolution. CU Boulder is a significant player in that revolution.
Imagine a real-time map of the Earth with sub-meter resolution, refreshed not monthly or yearly, but every day or every hour, so we can better track the effects of climate change, a geopolitical crisis or a water shortage on the other side of the globe. That's the type of work we're leading here at CU.
In materials science, our world-class research is focused on soft materials for biomedical and robotic applications. Let's say you need knee surgery, but instead of having metal inserted into your knee to help your joints repair, today you might have soft materials inserted that meld with your body over time and don't have to be removed or replaced at a later date. Some of these techniques and technologies emerged from CU Boulder research over the past decades. Taking this example into the future, one can imagine such materials that are tailored to specific needs and specific genetics of an individual's body. This is where the biomedical industry is headed.
We're also deep in energy research, alternative energy and petroleum as well as energy efficiency. We are involved in cutting-edge research that the industry is counting on to make the production of energy more efficient and more reliable over time.
4.You have had many accomplishments throughout your career. Is there one that stands out?
In my personal life, I'd start with my family. I could not be more blessed to have an amazing marriage and three wonderful children. My three kids – one son at Georgia Tech, and two daughters, one at Furman University and the other at the University of North Carolina at Ashville – are our proudest accomplishments.
Professionally, landing a spacecraft on the surface of Mars on July 4, 1997. At the time, that was something that very few people thought we could do. Even though the team was small, we punched above our weight when it came to innovation. We dreamed big, worked hard and made it happen. That was certainly a huge accomplishment.
Working with my students and going to their graduations and the Ph.D. hooding ceremonies is also something I love to do.
I would also say being the chief technologist at NASA responsible for creating a series of technology programs that returned a range of technology products for our nation's space program is another high point. I'm proud of that as well.
5. Do you have a special item or artifact from your career that holds special meaning for you?
I collect things so I have a lot of artifacts in my office. I have a piece of a meteorite that came from Mars. I have all kinds of space memorabilia, like a signed picture of John Glenn.
From my time in Washington, I have a signed note from John Holdren, who was President Obama's science adviser. I have a pen that Barack Obama used to sign the NASA Authorization Act of 2010, which was the act that set in place the present plan for our nation's space program and reinvigorated NASA's space technology efforts.
I have lots of pictures of Mars and the different teams that I contributed to – hundreds of people worked on these landers, and I have pictures of some of my teammates from across my career.