SPOTLIGHT
Five questions for Heidi Ganahl
Belief in education, experience in entrepreneurialism inform regent's outlook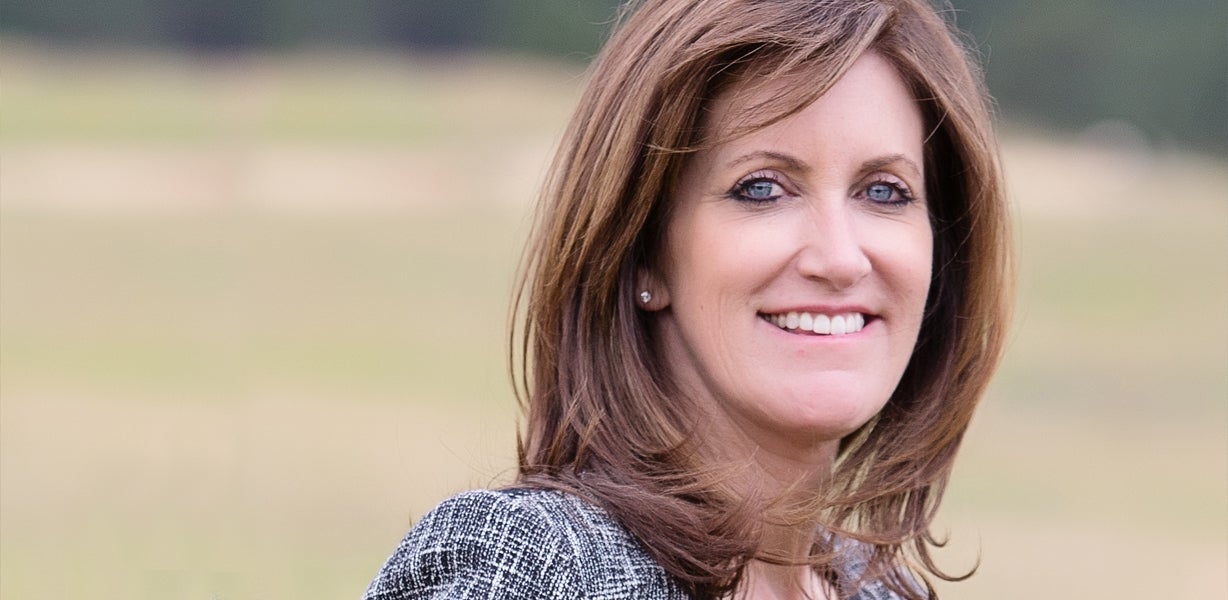 Heidi Ganahl's days were plenty busy before she won election to the CU Board of Regents. Not surprisingly, that new role has added to her activity level. About nine months into her six-year term, the Republican from Superior brings a smiling, enthusiastic presence to the entity that oversees her alma mater – CU Boulder – and the rest of the system.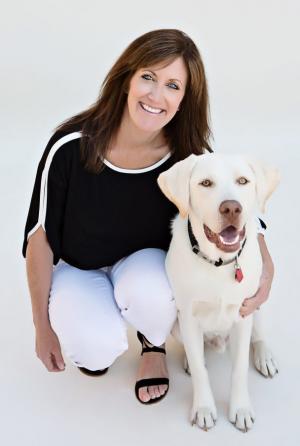 "Every day is an adventure," Ganahl said. "I have four children ranging in age from 5 to 22, so they are priority one – and the dog!"
Her well-known love of dogs helped her build a $100 million brand, Camp Bow Wow, which grew into the largest pet-care franchise in the country.
"My husband is an entrepreneur as well and has a barbecue brand that is growing like crazy. I'm also looking at launching a new franchise concept," she said. "My time as a regent is spent attending CU events, committee meetings for our board, reaching out to business and community leaders to discuss partnerships, and spending time with constituents."
That leaves little free time, but when she finds it, Ganahl spends it with her younger kids, visits her oldest daughter in Oregon, mentors young entrepreneurs and takes in college football games. There's also yoga, running – and hiking with Henry the Labrador.
1. When you recall your days attending CU Boulder and earning your undergraduate degree, what's most memorable?
I started my college experience at SMU in Dallas, but then transferred to CU and felt immediately at home. Those years were filled with meeting great people – I made lifetime friends that I'm still close to through my sorority, Delta Gamma; my job at the CU Business Research Division; and my involvement in various groups at the B School – now Leeds.
My first home at CU Boulder was in Williams Village, where I had a floor filled with incredible people whom I remain friends with today. I worked hard, usually a couple of jobs at once, to pay my way through school. So my schedule was intense, but I managed to fit in a lot of fun, too.
I still remember the first football game I went to: We beat Nebraska 20-10! I've been a die-hard Buffs football fan ever since. I remember the places to go out were Tulagi's, Pearl's and Potter's, and we still had the mall crawl back then on Halloween.
2. Your Camp Bow Wow experience is a widely known business success story. How are the lessons you learned applicable to others looking to become entrepreneurial?
The key lesson is to build a business around something you love. Passion for what you are doing gets you through the toughest of times. Also, build a team of people around you who are the best of the best, and follow the golden rule – treat others as you would have them treat you.
Being an entrepreneur is not easy, but it's something everyone should try once. It teaches you about grit, passion, leadership and tenacity. Creating jobs is one of the most important things we can do to keep opportunity alive for generations – and entrepreneurs make that happen.
3. How did you come to establish the Fight Back Foundation, and what is the focus of your work with this effort?
Our family dealt with a horrible experience a few years ago when one of my children was sexually assaulted here in Boulder County. The justice process was a disaster and so I started Fight Back to hold district attorneys accountable to prosecute these cases and protect our children.
Fight Back has evolved now into an incubator to support social entrepreneurs who want to tackle the most pressing issues confronting kids in Colorado today. We work with founders who believe they will do well by doing good. Our team works to give our start-ups access to mentors, funders, and partners to tackle the problem from all sides and set them up for a sustainable, successful future.
4. You were sworn in as a regent in January, but you already have gained quite a bit of experience. What are some of the highlights so far?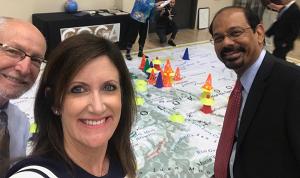 This year I've meet with business leaders all over Colorado discussing their needs, what CU is up to and how we can partner. The opportunities are limitless. Whether it's discussing a research project between an engineering firm and our School of Engineering, or a speaker event at CU with industry leaders, or an investment in educating our future workforce, the partnership between our business leaders and CU is vital.
CU's fundraising efforts are breaking records as well, and that's because donors recognize the tremendous value of investing in educating our future business leaders, doing research that helps build the next Boeing, Apple or Amazon, or finding the cure for cancer.
Higher education is changing at a rapid pace and we have to do all we can to stay ahead of those changes. For me, one key takeaway from this summer's Board of Regents retreat was that we need to focus on creating value for our students and alumni. Value means different things to different people, but I believe we need to focus on offering degree programs that correlate with the jobs of the future, and make sure our students graduate knowing how to think, not what to think.
Over the summer, I attended celebration events for new CU students in Grand Junction and Pueblo. The students I met were fantastic – they inspired me! It was so exciting to hear about their hopes and fears about entering college, and the dreams they have to make a difference in the world. It was also great to meet the parents of our new students and hear their concerns and feedback. CU serves all of Colorado, not just our metro areas, so it's vital we spend time in our rural communities listening and supporting our CU families there.
5. What have you learned about the University of Colorado that you didn't know before you were elected to the Board of Regents?
I am so proud and honored to be in this role. With every student, faculty and staff member that I meet, I grow more impressed with the CU community and our commitment to Colorado. Last month, we learned that CU has a $12 billion impact on the Colorado economy. I've learned that CU reaches into every community in Colorado through our medical school, our research, our community partnerships and our students. CU is truly one of the pillars of our state and I could not be more excited about our involvement in shaping the future of Colorado.
I truly believe education is the key to keeping the American dream alive. We all need to get involved to make sure our children have the same opportunities we have when it comes to getting educated, and be the change we want to see in the world!