PEOPLE
Zahniser selected to receive 2014 PhRMA Foundation Award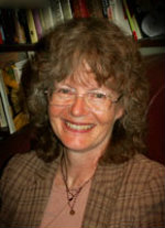 Nancy Zahniser, professor of pharmacology and the former School of Medicine associate dean for research education, has been selected to receive the 2014 PhRMA Foundation Award in Excellence in Pharmacology/Toxicology at the group's awards ceremony in April. The award is reserved for those who received a foundation grant at the outset of their careers and then go on to a distinguished career.
PhRMA grants awards based on the integration of "information on the mechanism of action of a drug or chemical at the molecular or cellular level with the drug effect observed in a human or laboratory animal."
Zahniser specializes in research on the dopamine transporter, neuro­­transmitter dopamine, and its role in drug addiction.