PEOPLE
Wurtele serves on abuse-prevention task force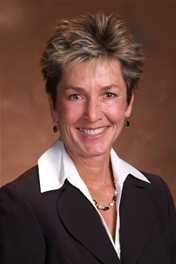 Sandy Wurtele, professor in the Department of Psychology at UCCS, and associate dean, College of Letters, Arts & Sciences, recently completed service as a member of the nine-person Safe Sport Program Review Task Force for USA Swimming.
The task force responded to an independent assessment of USA Swimming's Safe Sport program, which is intended to prevent the sexual and emotional abuse of athletes. On May 3, the USA Swimming Board of Directors approved a series of task-force recommendations, including improved training, transparency in the reporting and investigation of incidents, and counseling and emotional support services for victims.
Wurtele, an expert on child sexual abuse prevention, continues to serve on USA Swimming's standing committee, Safe Sport. That committee is designed to develop policies, procedures, and training aimed at keeping swimmers safe from abuse.