PEOPLE
Weston lends expertise to congressional communicators during China trip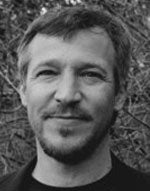 Tim Weston, associate professor of history and associate director of the Center for Asian Studies at CU-Boulder, recently served as the scholar/escort for a delegation of congressional communications directors during a weeklong educational trip to China.
The trip was jointly arranged by the National Committee on United States-China Relations, based in New York, and the Chinese National People's Congress (NPC). A few years ago, Weston was named a Public Intellectual Fellow of the committee, which is one of the leading non-governmental organizations that facilitates contacts between the Chinese and U.S. governments. Because of Weston's association with the committee and his expertise in both modern Chinese history and contemporary China, he was chosen to accompany the group to act as a resource during the trip.
The delegation included communications directors for House Minority Leader Nancy Pelosi, House Majority Whip Kevin McCarthy and Democratic Whip Steny Hoyer.
"I tried to put contemporary China in a longer, modern, historical context. Chinese government personnel are very conscious of history, and the folks I was with didn't have a serious background in Chinese history," Weston said. "For instance, I spoke about the role of imperialism in China and the sensitivity the Chinese have around these issues."
The group met with Madame Fu Ying, chairwoman of the NPC's Foreign Affairs Committee; the Ministry of Foreign Affairs (MoFA); Rui Chenggang, director and anchor of China Central Television (CCTV); a representative from Huawei Technologies Co., a privately held Chinese multinational and the largest telecommunications equipment maker in the world; and Ma Jun, director of the Institute of Public and Environmental Affairs.
Weston has been visiting and studying China for more than a quarter of a century. His most recent book on the subject is an edited collection titled "China In and Beyond the Headlines." He currently is examining 20th century journalism as it emerged in the country in the 1910s, '20s and '30s.
During the trip, Weston tried to convey to the delegates how "extraordinarily rapidly" the country is changing in order to help them understand the Chinese mentality about the kinds of problems it faces today.
"What I found most interesting is that I was traveling with a group of Americans whose job it is to create images for members of Congress and they were met on the Chinese side by an effort to do the same," Weston said.
"I have tried for a number of years to wear two hats -- a public intellectual who can talk about China outside of the classroom and outside of academic-style writings. This was a great opportunity to meet with people who are truly engaging with China in real-world sorts of ways -- business people and political actors. It's educational for me and allows me to feel my knowledge about China is of broad interest."
Weston, who is fluent in Chinese, actively promotes the study of China on the CU campus and also directs the undergraduate degree program on Asian studies.