PEOPLE
Westfall team's award to help rural health care practices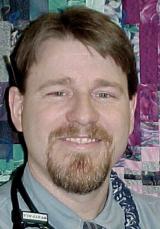 A team led by Jack Westfall, professor of family medicine at the School of Medicine, has received a $3 million award from the Agency for Healthcare Research and Quality (AHRQ) to help rural primary care practices improve care for rural patients with opioid addictions.
The University of Colorado Anschutz Medical Campus was one of three institutions receiving AHRQ awards for this purpose. Opioid addiction has emerged as a significant health care issue in recent years and the AHRQ notes that in Bent, Colorado, the rate of overdose death has more than doubled since 2002.
Westfall's team will provide primary care practices with comprehensive training and support, including face-to-face practice coaching and the Project ECHO tele-training model. Project ECHO (Extension for Community Health Outcomes) is a statewide program of training and practice support to assist in managing complex health care problems.