PEOPLE
Vogt to kick off new lecture series in Pueblo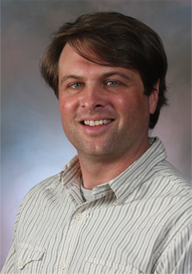 Brandon Vogt, assistant professor in the Department of Geography and Environmental Studies at UCCS, will join with a National Weather Service meteorologist to deliver an Oct. 2 inaugural "Night With a Geographer" lecture beginning at 7:30 p.m. at the Steelworks Center of the West in Pueblo.
Vogt and Steven Hodanish, senior meteorologist with the National Weather Service, will discuss "The Colorado Lightningscape." In their remarks, the pair will describe lightning and landscape interactions by Colorado county, national and state parks, and populated areas.
The event is free and open to the public. For information or reservations, call 719-564-9086 or email info@steelworks.us or coga@uccs.edu.