PEOPLE
Verner named UCCS sports information director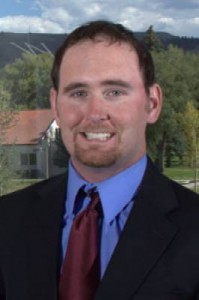 Jared Verner, previously sports information director at Western State Colorado University (WSCU), Gunnison, will lead sports information efforts at the University of Colorado Colorado Springs.
"Jared brings a wealth of knowledge about our conference and NCAA Division II to the position," said Steve Kirkham, director, Department of Athletics. "He also is well-versed in social media and all its abilities to reach our fan base and supporters. As we move forward, I know he will help with our visibility in the community and region."
As assistant athletic director for sports information, Verner will be responsible for publicity and promotion of UCCS Mountain Lion athletics. The university fields 13 men's and women's teams and competes in the Rocky Mountain Athletic Conference and NCAA Division II.
Verner served as sports information director at WSCU since 2009. He was responsible for establishing the department website, WSCUAthletics.com, as well as play-by-play broadcasting duties for the college's basketball team. He also was responsible for maintaining various blogs and social media sites to promote the teams. In 2010-11, the WSCU sports information staff earned "Best in the Nation" recognition from the College Sports Information Directors of America for the production of a game program.
Prior to joining Western State, Verner worked in the athletic media relations office at Northwest Missouri State University, Maryville, Mo., including serving as interim director. He earned a bachelor's degree in journalism from Northwest Missouri State.
"I am excited to be joining the staff at UCCS," Verner said. "I've been impressed by the coaches and student-athletes in the athletic department as well as by the rest of the staff on campus. I look forward to sharing Mountain Lion success stories."
Verner replaces Doug Fitzgerald, who left the department last spring.