PEOPLE
Vallad receives national training award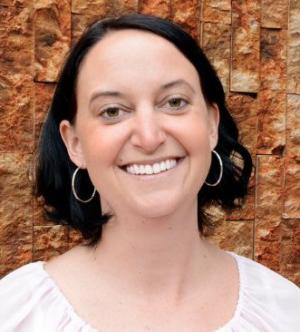 Lisa Suzanne Vallad, CPE Program Manager and Finance Learning Specialist in the Office of University Controller, recently accepted her Emerging Training Leader award at the Training 2016 Conference and Expo. With this recognition, she joins the ranks of two dozen other colleagues from around the nation who have demonstrated extraordinary leadership skills and training savvy in newly chosen career paths.
The annual event was sponsored by Training, a 50-year-old professional development magazine that advocates training and workforce development as a business tool. The year's winners were described as "Spectacular … Each nominee made a significant difference in their organization by developing elegant solutions in response to complex organizational and operational problems."
In her nomination packet, Finance and Procurement Business Services Director Normandy Roden noted, "Lisa's positive attitude, energy, enthusiasm and service have captured the attention of upper management, serve as a model to her peers and colleagues, and motivate members of the various teams she leads."
A complete list of winners is available at https://trainingmag.com/trgmag-article/2015-emerging-training-leaders.