PEOPLE
Thurstone honored for research on substance addiction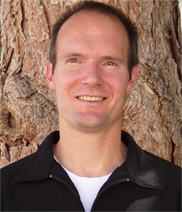 Christian Thurstone, assistant professor of psychiatry at the School of Medicine, has been recognized by the Office of National Drug Control Policy (ONDCP) as an Advocate for Action for exemplary work in furthering the goals of the President's National Drug Control Strategy.
Thurstone was one of 200 people across the country who was nominated for their dedication to making communities safer, healthier and more productive. He was nominated for his research on youth substance addiction and his advocacy of evidence-based prevention.
As an honoree, Thurstone will be featured in the 2013 National Drug Control Strategy and he will be profiled on the ONDCP web site.