PEOPLE
Theodorescu named editor-in-chief of international medical journal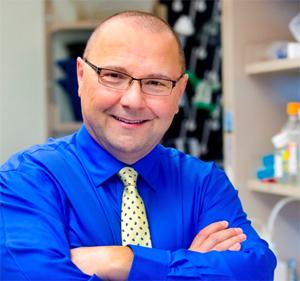 Dan Theodorescu, director of the University of Colorado Cancer Center and professor of urology and pharmacology at the University of Colorado School of Medicine, has been named an editor-in-chief for an international medical journal that's the first to focus on bladder cancer, one of the most common cancers worldwide.
The launch issue of the new journal,Bladder Cancer, is now available online. The multi-disciplinary journal will specialize in all things related to the disease, facilitating new understanding of the epidemiology/etiology, genetics, molecular correlates, pathogenesis, pharmacology, ethics, patient advocacy and survivorship, diagnosis and treatment of tumors of the bladder and upper urinary tract. The publication also includes forums for commentaries, ethics, patient advocacy and survivorship issues.
"I've been studying bladder cancer for 20 years and it's gratifying to be part of this journal from its inception," Theodorescu says. "We want Bladder Cancer to provide a clearing house for information about breakthroughs in basic science, translational research and patient care."
Theodorescu is an internationally recognized expert in the biology and treatment of bladder cancer. He manages an active translational molecular biology lab focused on identifying the mechanisms leading to bladder cancer growth and metastasis.
He also has been involved in the discovery, development and testing of COXEN (CO-eXpression ExtrapolatioN), a precision medicine strategy to predict which tumors will be sensitive to which drugs based on genetic analysis of tumor samples. He also led the team that in 2014 described the first drug against Ral, an oncogene that contributes to several cancer types including bladder, pancreas, lung, colon and prostate.
Theodorescu shares editor-in-chief duties with Seth P. Lerner, a professor in the Scott Department of Urology at Baylor College of Medicine, Houston. The editorial board consists of some of the world's top bladder cancer scientists and clinicians.