PEOPLE
Students, faculty participate in Colorado Ethics in Business Alliance competition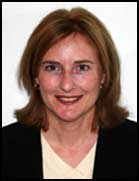 Thirty-three UCCS students under the direction of Tracy Gonzalez-Padron, associate professor, College of Business, and director of the campus Daniels Fund Ethics Initiative, served as evaluators for the annual Colorado Ethics in Business Alliance awards program April 10.
As evaluators, the students performed background research such as on-site visits and interviews, and provided written summaries distributed to the award selection committee. Three master's students served on the award selection committee.
"We're excited that so many UCCS students were able to gain hands-on business experience through the evaluation process," Gonzalez-Padron said. "Besides the mentorship with business and community leaders, these students acquired a true appreciation of the value of ethical business practices."
Venkat Reddy, dean of the College of Business, said: "I'm extremely proud of our students. They and their faculty advisors are truly contributing to an ethical culture in our business community."
Blue Star Recylers, Colorado Springs, and DiEM Sportsgear, Denver, were recognized for exemplary ethical standards. This is the 22nd year CEBA has honored Colorado's top ethical role models in business and non-profit organizations.
The Daniels Fund Ethics Initiative exists to instill principle based ethics throughout the UCCS and Colorado Springs communities. The initiative has a robust grant program and is actively seeking partners to support principle based ethics in business and individual actions.