PEOPLE
Strehle-Henson named managing associate university counsel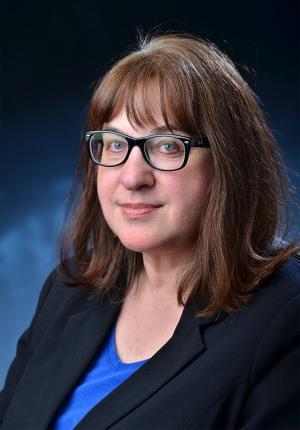 University of Colorado Boulder Chancellor Philip P. DiStefano has announced Elvira "Elvie" Strehle-Henson as managing associate university counsel for the CU-Boulder campus and appointed her to his cabinet.
Strehle-Henson has served in the role on an interim basis since March.
"Elvie Henson has been a wise counselor and conscientious legal professional in our campus community for more than two decades and I am looking forward to having her serve as our managing associate university counsel," Chancellor Philip P. DiStefano said.
"Her strong record as a university attorney, her personal experience as a CU undergraduate and law student and her reputation on campus and among her peers will serve the CU-Boulder community well."
Strehle-Henson has been with the University of Colorado since 1989. She began working for the Office of University Counsel as a law clerk in the Litigation Office in Denver. In 1991, she was promoted to assistant university counsel on the Boulder campus and also worked as senior assistant university counsel, associate university counsel and senior associate university counsel.
"I am honored to serve as managing associate university counsel at CU-Boulder and to work with our faculty, staff, students and administrators to represent the university's legal interests," Strehle-Henson said. "It is an incredible opportunity."
In the position Strehle-Henson serves as the lead attorney for the Boulder campus, managing all its legal affairs. She is a member of the chancellor's cabinet, oversees a legal staff of six and reports to Vice President and University Counsel and Secretary to the Board of Regents Patrick O'Rourke. In the position she also functions as a special assistant attorney general for the State of Colorado.
"The Office of University Counsel is very fortunate to have an attorney with Elvie's legal experience, history with the campus and good judgment leading the Boulder's campus legal team," said O'Rourke said. "Elvie is a terrific lawyer and I'm confident that she and her team will help the campus successfully navigate a changing and challenging legal environment."
Strehle-Henson served as interim managing senior associate university counsel for the Boulder campus for several months in 2008-09 and again in the summer of 2014.
Before practicing law, Strehle-Henson worked for Storage Technology Corporation in Broomfield and Louisville.
She attended Metropolitan State University of Denver and has a bachelor's degree with a double major in history and English and a law degree, both from CU-Boulder.