PEOPLE
Staff Council elects new leadership
The University of Colorado Staff Council (UCSC), a systemwide governance group, recently elected new leadership for the new fiscal year.
Members of the 2023 FY UCSC Executive Committee officially took on their roles July 1. They are: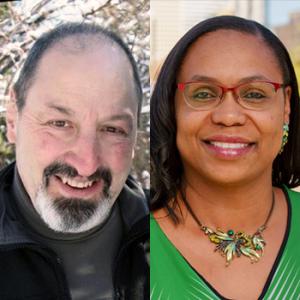 JáNet Hurt, Co-Chair

Alan Slinkard, Co-Chair

Kimberly Slavsky, Vice Chair

Christina Beck, Treasurer (incumbent)

Missy Sernatinger, Secretary (incumbent)

Daniel Steinke, Communications Officer

Ryan Untisz, ex officio Past Chair

Tara Dressler, ex officio Past Vice Chair
Slinkard last year served as parliamentarian. Steinke succeeds Kimberly Slavsky as communications officer.