PEOPLE
Shay named dean of CU-Boulder College of Music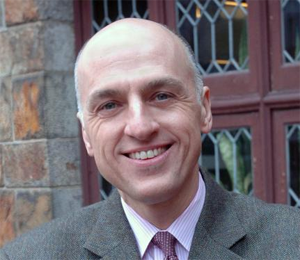 Robert Shay, currently director of the School of Music at the University of Missouri in Columbia, has been appointed to the position of dean for the College of Music at the University of Colorado Boulder.
His appointment will begin Sept. 1.
"I have long considered the CU-Boulder College of Music one of the leading programs in the field and its faculty among the best in the country," Shay said. "I am thrilled and honored to have been selected as the college's next dean. At every stage of the search process, I was thoughtfully and warmly engaged by faculty, staff, students, administrators and supporters, and I look forward to joining such an amazing, committed team."
Before moving into his position at the University of Missouri, Shay held positions as the vice president for academic affairs and dean of the conservatory at the Longy School of Music in Cambridge, Mass. (2000-08), and visiting associate professor of music at Duke University (1999-2000). He held various positions at Lyon College in Batesville, Ark., from 1991 to 2000 including associate professor of music and chair of the Fine Arts Division.
He earned his bachelor's degree in vocal performance from Wheaton College in Illinois, a master's degree in choral conducting from the New England Conservatory of Music, and a master's degree and Ph.D. in musicology from the University of North Carolina at Chapel Hill.
More than 50 applications were received for the position, said John Stevenson, dean of the Graduate School and chair of the search committee.
James Austin, professor of music education, has been serving as interim dean of the CU-Boulder College of Music since Dan Sher returned to teaching last year. Sher had served as dean for 20 years.