PEOPLE
Salazar honored with award from Latino Leadership Institute
Tony Salazar, vice president for outreach and engagement at CU system, recently was honored with the Influence Award as part of the 2023 Latino Leadership and Legacy Awards, presented by the Latino Leadership Institute (LLI).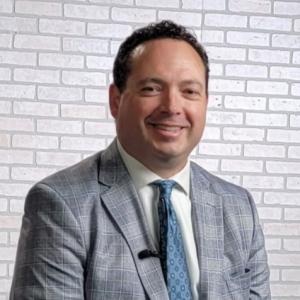 In his role at CU, Salazar is responsible for leading initial outreach and continued engagement efforts that strategically build and sustain relationships with key constituents in communities across Colorado and beyond.
Salazar's award was one of four the institute presented last month in recognition of exceptional leadership. Awardees exemplify the scope and depth of Latino leadership at the grassroots level, behind the scenes, across borders and in front of the camera. The Influence Award honors exceptional leadership leveraging power, influence and resources to address the most pressing issues of our time.
"Tony Salazar's personal journey from a first-generation college student at Denver's North High School to earning a full scholarship at the University of Denver exemplifies higher education's transformative potential," the LLI said. "As VP for Outreach and Engagement at CU, Tony's resolute leadership and profound influence drive positive change, making an enduring impact across Colorado."
The LLI unlocks the full economic and social potential of Latinos by preparing, connecting and elevating Latino leaders and entrepreneurs. For more information, visit Latinoslead.org.