PEOPLE
Runyan named influential leader in injury control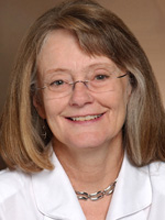 Colorado School of Public Health Professor of Epidemiology Carol Runyan recently was named one of the 20 leaders and visionaries who have had a transformative effect on the field of violence and injury prevention over the twenty-year history of the Centers for Disease Control's (CDC) National Center for Injury Prevention and Control (NCIPC). Runyan will be recognized at the American Public Health Association meetings in San Francisco in October.
As part of the NCIPC's 20th anniversary celebration, they launched the "20 for 20 Project" earlier this year, with leaders nominated and selected by peers.
Runyan joined the Colorado School of Public Health in 2011 after a distinguished career on the faculty of the University of North Carolina Gillings School of Global Public Health. While there, Runyan directed the UNC Injury Prevention Research Center and has for years been a national leader and advocate in addressing injury and violence prevention through applied research and workforce development. Runyan currently directs Colorado's Pediatric Injury Prevention, Education and Research (PIPER) program, a collaborative initiative of the Colorado School of Public Health, the University of Colorado School of Medicine, and Children's Hospital Colorado.