PEOPLE
Reddy joins Iowa Creative Corridor tour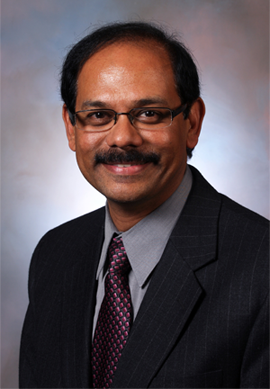 Venkat Reddy, dean of the College of Business at UCCS, was one of seven community leaders who participated in a three-day, mid-October, fact-finding trip to Cedar Rapids and Iowa City, Iowa. The visit to Iowa's Creative Corridor was to learn more about the region's effort to create a successful, demand-driven workforce readiness system.
The trip was organized by the Colorado Springs Regional Business Alliance and its president and CEO, Joe Rasso. In addition to Reddy, other members of the delegation included representatives from the Pikes Peak Workforce Center, Pikes Peak Community College and Pikes Peak United Way.
In November, the group will reconvene to review findings from the trip and to discuss how the Pikes Peak region can incorporate some of the collaborative spirit, shared data and community awareness programs seen in Iowa.
"I am looking forward to the wrap-up meeting," Reddy said. "During my brief visit, it was clear how important it is for UCCS and PPCC to continue to strengthen our relationship."