PEOPLE
Obituary: Ronald Milton Bernier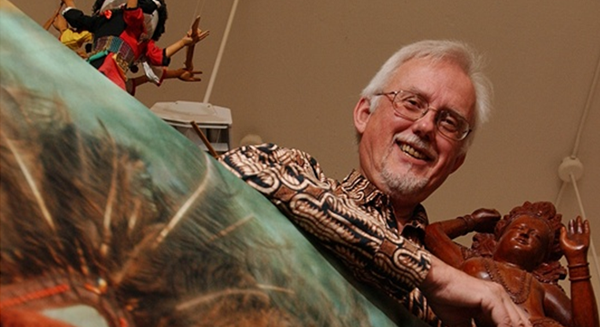 CU-Boulder art professor emeritus Ronald M. Bernier died Jan. 25, 2012, as a result of complications arising from multiple sclerosis. He leaves behind hundreds of former students who spent their CU education trying to get into any and all of Ron's art history classes.
He was born on June 19, 1943, in St. Paul, Minn., to Olivette and Milton Bernier. Ron held an undergraduate degree from the University of Minnesota, obtained his master's from the University of Hawaii/East-West Center, and received his Ph.D. from Cornell University. His love of art was established at a young age. He told a Coloradan writer in 2005 that he remained grateful to his second-grade teacher who brought to class a brochure of the Maori people of New Zealand.
"I remember asking, 'Are there really people like that?' She said, 'Oh, yes, but very far away.' I have been looking for those faraway people all my life."
He went on to share his enthusiasm and passion with generations of students while touring the most remote regions of the world, including Nepal. He wrote the first book ever published on Nepalese temples. His love for places, people and their art was propelled by the fact that much of it was quickly disappearing amid modernization.
In the early '70s Ron was awarded the Teaching Recognition Award from CU-Boulder. After 35 years with CU, he was awarded the title of Exploratory Emeritus of Art History, a one-of-a-kind title for a unique and truly talented visionary. He leaves behind his friend and partner of 45 years, Dianne Bernier, as well as many friends in the Boulder area who will miss his wit and humor.