PEOPLE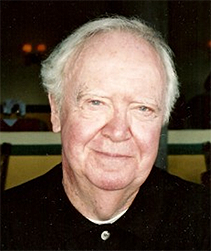 Norman Bender, a founding member of the Department of History at the University of Colorado Colorado Springs, died Feb. 15, 2013, in Colorado Springs. He was 85.
Bender joined the UCCS Department of History in 1971 as an instructor. He was later a visiting assistant professor, assistant professor, associate professor and professor before his retirement in 1992. Following his retirement, he continued to teach part-time in the Department of History until 2003.
He primarily taught U.S. history including a popular Civil War and Reconstruction course. His publications included "Winning the West for Christ: Sheldon Jackson and Presbyterianism on the Rocky Mountain Frontier, 1869-1880" (University of New Mexico Press, 1996) and "Missionaries, Outlaws and Indians: Taylor F. Ealy at Lincoln and Zuni, 1878-1881."
Before joining UCCS, Bender was a teaching assistant at the University of Colorado Boulder, and assistant business manager for Fort Lewis College, Durango. He served in the U.S. Air Force from 1946-47 and 1953-1957 and was an instructor at the Air Force Finance School. He was credited with establishing the cadet payroll system for the U.S. Air Force Academy, then at Lowry Air Force Base.
A native of St. Louis and an avid St. Louis Cardinals fan, he earned an undergraduate degree from Washington University, St. Louis, and master's and doctoral degrees from CU-Boulder.
Survivors include his wife, Eugenia; a son, Norman C.; a daughter, Elizabeth C. Connnell; two grandchildren. Donations may be made to the CU Foundation's UCCS History Gift Fund. Checks should be made to "CU Foundation" with "In memory of Dr. Norman Bender" in the memo line or in an accompanying letter. Gifts can be mailed to the CU Foundation, 1420 Austin Bluffs Parkway, Colorado Springs, Colo., 80918 or delivered to Main Hall 312.