PEOPLE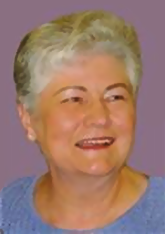 Myra Lee (Barnes) Jackson, known to every student and faculty member who scheduled a recital or concert at the College of Music and widely known to the Boulder community for her work with CU Presents, died at her home Oct. 29, 2014. She was 73.
"In the 21 years it was my privilege to work with her, I was constantly inspired by her devotion to her work and those around her," says Joan McLean Braun, executive director of CU Presents. "She dealt with life's hardships with incredible strength and grace, and she will be deeply missed by many."
Myra's family and many friends are grateful for the many holidays, birthdays, trips and many other special occasions they shared with her. She was the number-one fan of her grandsons Cole Borrego, and Jackson and Carson Dowis, supporting all their sporting endeavors, rain, shine ... or snow. Myra was a great traveler and enjoyed exploring America, Europe and Thailand, and living for a short time in England.
Born to Velma and Arcie Barnes on Nov. 24, 1940, in Gainesville Texas, she was named after the neighboring town of Myra. At a very young age she became the mascot for the high-school football team coached by her. When the family moved to Bridgeport, Texas, Myra became a baton twirler at the school where her father was teaching — but as Myra always said with a laugh, "Bridgeport had neither a bridge nor port."
When it was time for college, Myra went to Texas Wesleyan University in Fort Worth on an academic scholarship. There she met Dennis Jackson, to whom she was married for 40 years. Their daughters, Michele Dowis and Gwen Borrego, were born in Barbourville, Kentucky during the family's time at Union College. The family also lived in Ann Arbor (University of Michigan), and Lincoln, Nebraska (Nebraska Wesleyan) before coming to Boulder in 1971.
Myra typed many doctoral dissertations and books for CU-Boulder professors before becoming the cheerful voice answering, "Concerts," at the College of Music. Countless students and staff members worked with Myra in the monumental task of scheduling and creating programs for more than 350 annual concerts and recitals. Myra patiently listened to students pleading their case for a needed room, date and time for their recitals — sometimes it worked; others times it didn't.
Through the years, students, faculty and staff became part of Myra's extended family. Several former and current graduate students and a staff member gave her a surprise gift of a house concert with vocal and clarinet selections accompanied by the cello in her final weeks. Her smile throughout the concert spoke of her joy and appreciation for this musical gift.
Myra was honored as Employee of the Year in 1996 for the University of Colorado Boulder Academic Affairs Divisions. She was again recognized for her 30 years of service a ceremony hosted by CU-Boulder Chancellor Phil DiStefano.
In addition to her daughters and grandsons, Myra is survived by her son-in-law Ben Borrego and a cousin, Don Young.
Memorial contributions may be made to TRU Community Care, 2594 Trailridge Drive East, Lafayette, CO 80026-9928 or the CU Foundation, Music Scholarship Fund, 1800 Grant St., Suite 725, Denver, 80203.