PEOPLE
Obituary: George Eisenbarth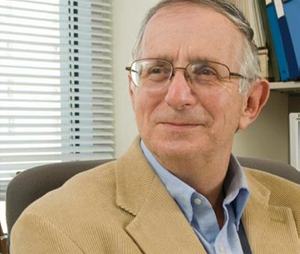 George Eisenbarth, a pioneer in diabetes research and director of the Barbara Davis Center for Childhood Diabetes at the University of Colorado Anschutz Medical Campus, died Nov. 13 after battling pancreatic cancer. He was 65.
"George will be missed by all of us," said Steve Daniels, chair of the Department of Pediatrics. "He has provided steady leadership of the Barbara Davis Center for Diabetes for many years, but more than that, George has been an inspiration for numerous investigators, clinicians, and other health care providers.  He was dedicated to finding a cure for Type 1 diabetes mellitus and for improving the life of those with diabetes. George was awarded the Banting Medal, which is the highest honor bestowed by the American Diabetes Association for a lifetime of achievement in research. He was truly a giant in this important field."
Eisenbarth led research that first defined Type 1, or juvenile, diabetes as an immune-system disorder. His work focused on the genetic causes of the disease and ways of stopping diabetes before it gained a foothold in children.
Eisenbarth is survived by his wife, Frieda, and son Stephan, both of Denver, and daughter Stephanie, of New Haven, Conn. In lieu of flowers, the family has requested that donations be given to "The Regents of the University of Colorado" for the creation of a "Barbara Davis Center Playroom." Donations for the playroom may be sent to Tai-Ping Hartwell, Mail stop A140, Barbara Davis Center, 1775 Aurora Court, Aurora, CO 80045. Please add "Barbara Davis Center Playroom" to the memo section of the check.