PEOPLE
Obituary: Former CU-Boulder Chancellor Park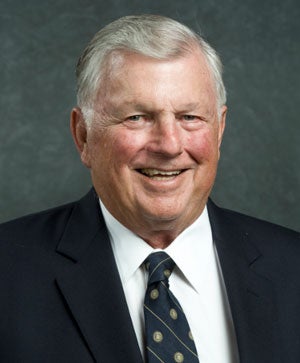 Roderic B. Park, who served as chancellor of the University of Colorado Boulder, died Sept. 6, 2013, at his home, according to the University of California, Berkeley. He was 81.
Park was named interim chancellor of CU-Boulder in August 1994 and stepped down in January 1997. At the time of his departure he was praised for bringing stability to the campus's administrative structure, expanding the role of faculty governance and emphasizing undergraduate education.
"Rod Park provided strong leadership and management of the campus in his role as interim chancellor," said CU-Boulder Chancellor Philip P. DiStefano. "He was a collegial and good-natured leader who helped to move CU-Boulder ahead in a critical time. He will be missed by many, and our hearts are with his family and friends."
Park and his wife, Cathy, released a statement when he announced his resignation saying, "We wish to thank the many citizens of the campus, of Boulder and of the state of Colorado who have made our interim stay here a welcoming and rewarding experience. CU-Boulder is a great university with a faculty and student body of ever increasing quality of which Coloradans can be very proud. We feel fortunate to have been part of this excellent institution."
The UC Berkeley obituary is posted at http://newscenter.berkeley.edu/2013/09/11/roderic-park-dies-at-81/.