PEOPLE
Newman, team honored by national institute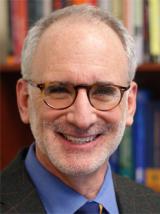 Lee Newman, professor in the Colorado School of Public Health, Department of Environmental and Occupational Health; director, Center for Health, Work and Environment; and director, Mountain and Plains Education and Research Center, is a member of a team that recently received an award for the National Institute for Occupational Safety and Health (NIOSH).
Newman is a member of the Tribal Collaboration Team, a group that won the national 2015 NIOSH Diversity Award. The award is given by the 2015 NIOSH Diversity Steering Council to persons or groups that make substantial contributions to diversity efforts within NIOSH or for constituents. NIOSH is a division of the Centers for Disease Control and Prevention (CDC).
This team was recognized for their dedication to reducing occupational safety and health among American Indian/Alaska Native communities. They have developed, implemented, and now manage an established NIOSH-wide program to address safety and health disparities among tribal nations. These efforts have resulted in stronger, more sustainable working relationships with the Navajo Nation, other parts of CDC, the Department of Health and Human Services Tribal Advisory Boards, and the National Indian Health Board (NIHB).
"Our Center's goal is to contribute to the safety, health and wellbeing of Native American workers throughout the West. We are proud to be part of a committed, collaborative team that shares a common purpose," said Newman.
His work at the Center for Health, Work & Environment and the Mountain & Plains Education and Research Center is focused on increasing the number of trained occupational and environmental health and safety professionals in the Western states through training, research, and community partnerships.