PEOPLE
New UCCS head women's cross country coach selected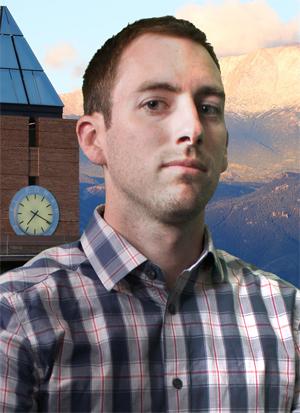 Corey Kubatzky has been named head coach of the UCCS women's cross country team and of the distance and middle distance track and field teams. He has served as interim head coach since January.
"I am very grateful for the opportunity to work with student-athletes who have set a high level of expectation both academically and athletically," Kubatzky said. "UCCS is gaining much deserved recognition as one of the best schools in the state and region and the athletic department has the potential to continue to rise to the highest levels of Division II. I am excited to be a part of, and contributing to, this progress."
Kubatzky was a graduate assistant with the Mountain Lions from 2008 through 2010. He worked with the steeplechase runners and the women's distance runners, including developing training plans, strength work and proper form.
After he earned his master's degree in education with a focus in leadership, Kubatzky worked with the Hansons-Brooks Distance Project as an assistant coach. He joined Hansons Coaching Services and moved into the role of director of operations in 2012 where he managed a staff of five assistant coaches.
Kubatzky earned a bachelor's degree in philosophy-neuroscience-psychology from Washington University in St. Louis in 2008. While a member of the cross country and track and field team, Kubatzky also worked as a recruiting coordinator from 2005-08.